Listen
now browsing by category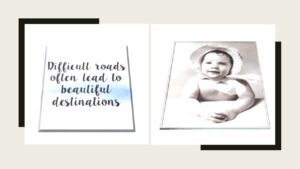 I have just begun reading, American Stories, by one of my newest favorite authors, Charlie Weiner, aka, K. Adrain Zonnerville.  It always takes me a chapter plus to get mesmerized by his storytelling and descriptions of life as seen and approached by his characters.  This morning, waking early, as usual, I picked up the book and began my day reading.  I stopped at the point when the main character identifies that she is a collector of sorts.  She collects stories!  I realized at that moment in time why this book as well as the sequel that I read first, speak to me.  I too am a collector, not of stories, but of people.
Don't get nervous; I am not collecting people and keeping them bound up.  I am collecting people, like you, and me and encouraging them to live free, sing, dance, and express themselves in the medium that provides them joy.  I am not a Pollyanna and do not expect that happiness means never feeling sad, angry, unappreciated, or any negativity.  What I do expect at least from myself is to face each obstacle with as much positive energy to move around it or through it when the Wonder Woman in me pushes onward.
I have spent the better part of my almost 69 years trying to be like you, and I now know, I want to be me.  I once believed in the lyrics sung by Frank Sinatra, "All of me Come on get all of me Can't you see I'm just a mess without you…"  Spending one's life trying to fit in when you feel like the square peg in the round hole, is not living.  However, lessons can be learned, and one day you may wake up and become a collector of sorts.  As I gather new friends and revive relationships with old friends, I appreciate how precious life is.  It is a gift to follow our journey and share our experiences.  We are all guides in this amazing universe.
Although Carrie, the main character in American Stories may be dying, in reality, she is alive.  She teaches us that death does not have to destroy; it can be a lesson that teaches us how to fulfill dreams and appreciate each other.  By taking one step in front of another, we can create a path that provides us joy as we journey forward.
Join me here at newclevelandradio.net as we continue to podcast and provide you with opportunities.  Let us become empowered to appreciate our strengths!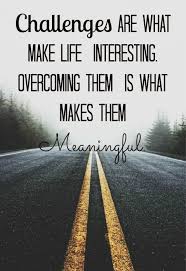 2019 will be bringing you some new podcasts as well as a return of, Senior Moments with Bradley & Heather Greene.  We are waiting with great anticipation to welcome them back after a hiatus.
Katie O'Toole Smith will be joining newclevelandradio.net, sharing the message that "all things are possible!"  It's more than a saying or a spiritual belief.  "If you give up it means you never tried," and with the support of others, there is no reason not to try!  (First show is scheduled for Thursday, February 14, 2019, @ 6 pm EST)
Melinda Smith will share thoughts on positivity and not in a cheesy condescending way, but woman-to-woman, person-to-person.  It's not about right or wrong; it's about facing challenging and creating new opportunities.  As Helen Kellet stated, "Although the world is  full of suffering, it is also full of the overcoming of it."  (First show is scheduled for Monday, February 11, 2019, @ 6 pm EST) MY HEART MOJO
It is this poem by Edgar Guest that my pops repeatedly quoted that encourages me to face each challenge as an opportunity!
Somebody said that it couldn't be done
But he with a chuckle replied
That "maybe it couldn't," but he would be one
Who wouldn't say so till he'd tried.
So he buckled right in with the trace of a grin
On his face. If he worried he hid it.
He started to sing as he tackled the thing
That couldn't be done, and he did it!
Somebody scoffed: "Oh, you'll never do that;
At least no one ever has done it;"
But he took off his coat and he took off his hat
And the first thing we knew he'd begun it.
With a lift of his chin and a bit of a grin,
Without any doubting or quiddit,
He started to sing as he tackled the thing
That couldn't be done, and he did it.
There are thousands to tell you it cannot be done,
There are thousands to prophesy failure,
There are thousands to point out to you one by one,
The dangers that wait to assail you.
But just buckle in with a bit of a grin,
Just take off your coat and go to it;
Just start in to sing as you tackle the thing
That "cannot be done," and you'll do it.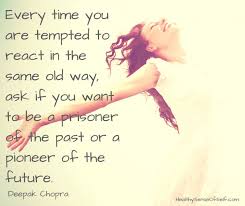 Please do not ask someone why they are anxious or depressed, often they cannot provide themselves with an explanation so why assume they will be able to communicate with you?  Anxiety is normal it is part of the flight or fight process.  Without a touch of anxiety, we could place ourselves in harm's way walking up to roaring Lion or crossing the railroad track as a train comes towards us at full speed.  However, anxiety that produces dread for seconds, minutes or longer can interfere with our normal routines.  I know I went through this five years ago.  Up until that time I pushed and prodded through often with tears and mood swings blaming it on trivial things like a broken nail, I gained a few pounds, or I was not included in an invitation.  Oh whoa was me!  However, those situations were just the triggers, they weren't the reason, and sometimes we never figure out the whys!
Anxiety can affect us all in different ways including irritable bowel, obsessive-compulsive needs, and migraines, just to name a few obvious ones.  In my case IB and Migraines are my malady and recently (over the past few weeks) I have had an increase in Migraine attacks along with this on again, off again of foreboding.  My fear is my anxiety will deepen and take me into depression and I won't and can't have that as part of my journey.
The series that I am planning for 2019 will not only help me face the demons that invaded my thought pattern, but it will bring me closer to others while I share my story I will listen to theirs.  It is only in this common thread of true and open communication that we can face this disease head-on.  Yes, anxiety and depression by medical terminology are diseases, and although they do not need to be terminal without support, understanding, and acceptance, for some, it is life-threatening.
This week has been difficult despite the love, friendship and support of family and friends.  However, please know there is still a brewing demon called anxiety living within in me, and I must become more intentional in my thoughts and living to extinguish what is not needed for survival.