obstacles
now browsing by category
I am asking because I am confused!  When is friendly too friendly?  In the past, family, friends, neighbors, and newly acquainted individuals hugged, touched, and even kissed, without sexual intent or disrespect of invading space.  Most of the baby boomers were brought up in an environment was touch appropriate; it was for comfort, appreciation, as well as a common form of communication.  I am not disavowing that some of these connections may go array whether intentionally or with intent.  However, when did we get so sensitive to expect that a kiss on the head, hand, the cheek is something more than a mere gesture of respect or showing appreciation.  Why is it 'OK' for men to hug and tap each other on the shoulder but when a man treats a female equally it is considered too personal and display sexually desire?.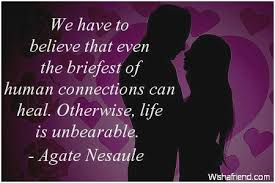 I do not want to live in a world where people are afraid to touch each other or share a conversation that may each work and innuendo is scrutinized.  The "ME TOO MOVEMENT" has does a wonderful thing by bringing inappropriate behavior to the forefront; however, it has destroyed what is natural in the human species, connection.  I am not defending or accusing anyone of poor behavior while we must begin to understand that not everything communicated is in "poor or inappropriate taste," we should be cognizant of what is acceptable in a human connection.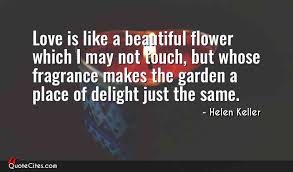 I have shared this previously, I have been molested by a member of the medical community, the therapy taught me to how to get through the remnant of that encounter while learning to trust my instincts while still welcoming appropriate touch and speech when making a connection.  Do we want to live in a world of "Hands Off?"  If so, when will experience the warmth of another human soul?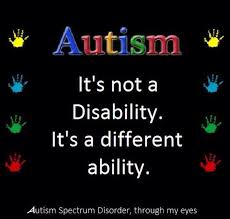 The following is something I read on Facebook today, although I do not know this mother personally, I understand her story all to well.  I believe her story, as I have seen this all too familiar scenario played out due to ignorance as well as unawareness to our special needs community.  Our communities are not comprised of all perfectly "normal" human specimens.  In fact, the quote that normal is only a setting on a washing machine or dryer is very true.  As we are all snowflakes, not one of us is identical to another, we all have our quirks.
When will we learn to be tolerant, accepting, and encompass the diversities we encounter on a daily basis?  When trusted medical doctors, nurses, and other healthcare officials cannot be trusted, it is time to change the system.  Approximately 17 years ago a Psychiatrist at the Cuyahoga County Board of Mental Retardation, informed my son (who was 11 at the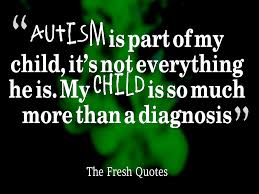 time), my husband and myself, that he (our son) should give up his dreams and passion for baseball.  She told him his dreams were too lofty and that he was destined to living in a half-way house and performing menial jobs.
As parents, we refused to listen, and we argued with her that she was wrong despite a complete case study she provided us with to prove her point.  Today, not only did my son graduate high school with a 3.0+ GPA, attend college and receive a BS in Business Management, he has also been an Autism Advocate, and for over a year he has worked with the Cleveland Indians and has accepted two advancements.  He is living his passionate dream despite the ignorance of a "trusted" professional.  If we had listened and given into her diagnosis (not the one of our son's neurologist) we would have not only ruined our son's life but destroyed much of ours as well.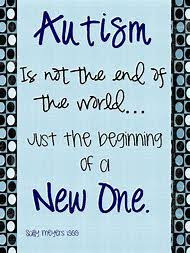 Anyone who knows someone on the spectrum most likely has a similar story, and we must continue to bring the REAL SPECTRUM AWARE to light.  April may be Autism Awareness Month, but for the one out of sixty-four and their families, Autism Awareness must be every day.  #IGNORANCENOTACCEPTED! #webothhavesonsbythenameofAlex
APRIL IS AUTISM AWARENESS/ACCEPTANCE MONTH
Why this is so important to me and many of my very dear friends…
Our story that changed me forever…
June 2015 Alex had a horrible sinus infection. He was in terrible pain, but because his verbal skills are limited, he did not know how to express how he was feeling. All he knew is he needed relief from the pain. He ended up hitting himself which resulted in 2 black eyes. As my poor "Gentle Giant" baby was lying in bed that night, his eye started to bleed. Although I was very skeptical on how he would be treated there I knew (thought) he needed to go to the hospital where they would give him something to make him feel better.  And that my friends is where Alex and my Horrific Nightmare Began…
Before this, I think we kind of lived in a bubble. Beachwood is kind of a small town where most people know each other. So most people knew Alex for the funny, smart, fun loving, Gentle Giant he is. On top of that, he attended an Autism School. So acceptance in the community was just part of our world. Never did I imagine he would go to a hospital 10 minutes away from our house where the minute he came through the doors, he was treated like a monster.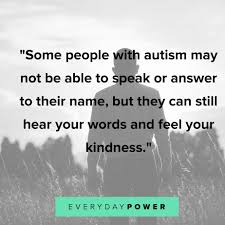 All these doctors saw was a 6'4" man with 2 black eyes not happy. They didn't care that he was not happy because he was in pain. When I told them he had autism, they actually said to me "We have never had anyone here with autism before" I called Bullshit on them. "Really? 1 in 64 and he is your first?"
They put him in 4 point restraints and sedated him. They would not treat his sinus infection even though I insisted. I stayed with him 24/7. I slept in a metal folding chair and only left for a couple each night when someone I trusted at the time would come so I could shower. I heard and saw everything that went on. I would tell them he is in pain. I would beg them to give him something for his pain. They would say "He is sedated he doesn't feel anything" I could see he was in pain. They didn't care. To them, he wasn't a person. He got pneumonia and ended up on a ventilator. This went on for 3 WEEKS! I fought with them, I yelled they DIDN'T CARE!! I tried telling them what a wonderful boy he is. THEY DIDN'T CARE!! To them he was a very large disabled "monster" The doctors would talk around me. Like I wasn't there. They told me if he got out they wanted to send him to a mental hospital. They treated him like a crazy monster. They didn't care; I was his mother and legal guardian. They acted like I knew nothing about him. They didn't believe anything I told them. Me and others that saw him never said the words but knew he was going to die there. They were going to kill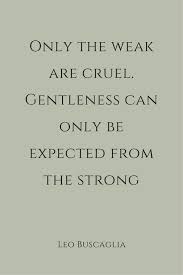 him. I begged for him to get transferred out of there. I thought of ways to sneak him out. Finally, after 3 weeks, they sent him by ambulance to the main Clinic where after 2 more weeks they were able to get him off the ventilator. He was left immobile. They wanted to send him to rehab, and I said "NO. NO MORE. I WILL DO ANYTHING AND EVERYTHING TO HAVE HIM REHAB AT HOME!"
Thank God Alex has the Fershtman determination and hard work ethic. It took a while but he had to learn to walk and feed himself again. And most importantly he had to learn to TRUST again.
He had nightmares from this experience. I slept with him every night for 1 year. I still have nightmares. And unlike Alex, I have not learned to trust again.
You know how they say "Once you are in Hell nothing else frightens you" It is true. I was there and I do not get intimidated by anything anymore. Alex and I are both fighters. We are survivors. If we made it through Hell we can make it through anything!
Even making this move. I knew it was the best thing for both of us but I thought the transition might be a little hard for him. However, I knew we would get through it. If we survived our horrific nightmare we would survive transition issues. Thankfully he has been so happy here since day one! I promise This will NEVER HAPPEN TO ALEX AGAIN! I WILL DO ANYTHING AND I REALLY MEAN ANYTHING TO MAKE SURE IT DOESN'T!! And I also promise I will make sure everybody will always treat him as the sweet, loving funny person he is!
AND WE AS A COMMUNITY NEED TO MAKE SURE THAT WHAT HAPPENED TO ALEX NEVER EVER HAPPENS TO ANYONE AGAIN!!!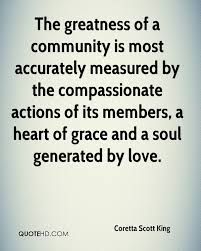 REMEMBER, PEOPLE WITH DIFFERENT NEEDS ARE STILL PEOPLE AND DESERVE TO BE TREATED AS PEOPLE!!! NOBODY'S LIFE IS WORTHLESS BECAUSE THEY HAVE ANY KIND OF SPECIAL NEEDS!!!
And I don't care who you are if I hear you say otherwise I will call you out on it every time!!!
THIS IS NOT A POLITICAL STATEMENT SO PLEASE DON'T MAKE IT ONE!
THIS IS A STATEMENT ABOUT PEOPLE PERIOD!!!
AND A STATEMENT ABOUT AUTISM AWARENESS AND ACCEPTANCE!!
ps. I cannot promise that this is my only Autism Post this month… so Buckle Your Seatbelts Kids!!
***Annette Scott & Sandi Fershtman – thank you for sharing and now let's home we can touch the hearts of humanity (and medical professionals) to understand that Autism touches us all!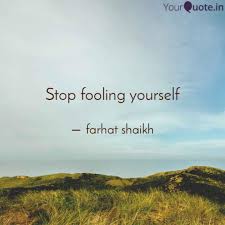 Good morning world, it is Saturday, March 30th, just two days before April 1st, also known as April Fools Day!  Well, I don't plan to fool you or anyone else, what I am planning to do is to fully continue living my life and appreciate each sunrise and sunset even if it is Cloudy & Grey.  As I look at the various messages on Facebook, Twitter, and Instagram I am reminded that we only have one life to live and that is now in the present.  We can think of the could a's, should a's and would a's but that would mean something else would have transpired and we cannot guarantee that is the result we would want.  However today we can choose the path and take the journey of life and see where it leads. 
Remember every path as curves, turns, ups and downs, the obstacles are what gives us the strength to sort through these challenges.