EMPOWERMENT More Than A Word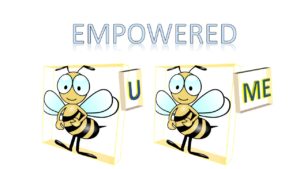 4/12/19
If you are waiting for an opportunity, it may be time to stop waiting and create it.  I know that sounds a bit cliché' and for most of us, it is difficult to step outside of our comfort zone.  However, if we don't, we may not experience what we desire.  Whether you admit it to yourself or not there is a wanting gnawing inside of you, craving to be recognized and acted upon.  For me, it was developing a circle whether it be small, medium or large of women to learn from as we journey through life together.  While spending the last weeks of my mother's life in my birth town of Detroit, Michigan (I was in West Bloomfield,)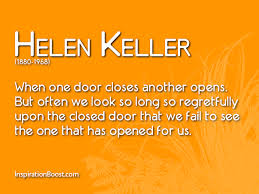 I witnessed women from my past re-establishing relationship with me.  This provided me the strength I needed not only during mom's illness and death but to move forward.  I saw this as my opportunity to return home and extend my hand creating new relationships, not just for me but for those who chose to link arms encircling life.
Last night I attended a Women's Seder at Temple Israel in Akron, (Montrose) Ohio.  In September I chose to attend High Holiday services at the Temple.  Although it is typical, for many families, to attend as a unit, I chose to do so singly.  As you may or may not know, I have been in an enriching interfaith marriage for thirty-five years.  My loving husband has attended Temple/Synagogue with me on various occasions, and when he has attended Church (far less often than I have Temple/Synagogue), I have accompanied him.  However,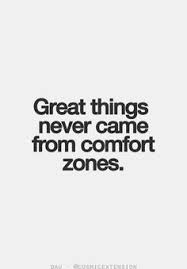 High Holiday services were my opportunity to step out of my comfort zone and observe the traditions that were important for me.  The Women's Seder that I referred to that took place last night, was also for me.
Yes, it was uncomfortable, but it was necessary.  I have met a number of the eighty-five plus women that were in attendance.  However, I have only established a connection with a handful, and some more directly than others.  I found my comfort zone and allowed myself to observe most of the evening as I was overwhelmed.  Upon entering this amazing event, the sounds of conversation were dinned by the background music that was designed to create an ambiance.  However, for anyone that has any hearing impairments, like me, it could be daunting, and it was.  In the past, the noise would have created a bubble of isolation around me, and I would begin festering inside.  Last night that did not occur.  Instead, I chose to enjoy the evening though it was difficult.  You see I had an opportunity to be part of something and I made choices that would benefit me in the end.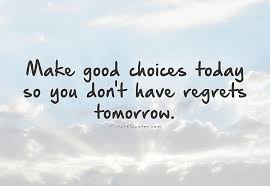 In a future writing, I plan to share some of the poetry and passages from the Seder Service; I believe every woman that reads the words in print will understand this was a sisterhood of women who happened to be of the Jewish Faith.  However, I believe you did not need to be Jewish to participate and feel the warmth and friendship of this small group of eighty-five plus.  A special thank you to Cantor Kathy Fromson who was one of the key creators of last night.  However, she could not have done it alone, and many volunteers came together to organize this first-time event that will continue to be a tradition.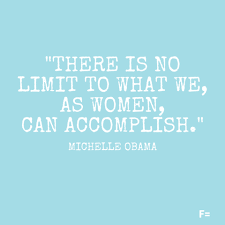 What I witnessed was a very special need for continued communication, not just once a year, but on a regular basis that empowers B – U, B – ME!  We all have stories, history to share that will make us stronger.  The Passover story is one of diversity that we continue to experience and without learning from the past and taking the path that provides us with opportunities, we will not fulfill our lives.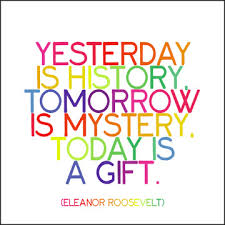 When they say, "Today is the First Day of the Rest of Your Life," understand that today, right this moment it is our/your chance to fulfill our/your desires.
It is essential that we remember, "Yesterday is history, Tomorrow is a mystery (open your eyes and observe). However, today is the present, a gift to live."
Live life knowing, "We must have the courage to move out of our history," but never forget.
Instead of searching for rainbows, "Try to be a Rainbow for someone else."  When you create vibrant colors, others will be attracted to beauty.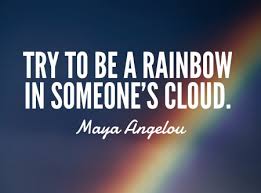 4/2/19
We are still in the process of growing an Empowerment group and we hope to work with other groups and organizations, as well as you the individual.  B-U, B-Me is about finding the inner voice that will allow you to shed the stereotypes and become the person you want to be!  Do not change for me or anyone else, if you make changes it should B-4-U!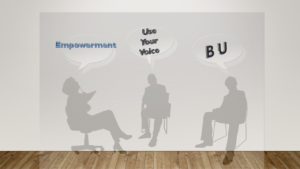 We hope to initiate some panel discussions over the summer with a seminar series to begin in the FALL.  We are looking at various venues including the Vista Springs soon to open in Independence.  Your suggestions are welcome to build this group that will be part of a growing community!
Please contact me at newclevelandradio@gmail.com
For those of you that want to contribute through podcasting, please call me at 440-526-1530, and we can discuss the process.
Karen Hale
3/30/19
Join me and become empowered it begins with many of our podcasts that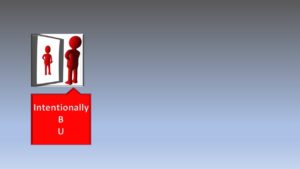 offer thoughts and guidance:
The Intentionality Gurus with life Coach Candace Pollock – now on Spotify
https://open.spotify.com/show/4QSoJZ0do8fL7nZMrRDKNS
3/23/19 The Words of Susan Boyle – Let Them Empower you
https://www.youtube.com/watch?v=eeiPu0tMbXc
When I was a child
I could see the wind in the trees
And I heard a song in the breeze
It was there, singing out my name
But I am not a girl
I have known the taste of defeat
And I have finally grown to believe
It will all came around again
And though I may not
Know the answers
I can finally say I am free
And if the questions
Led me here, then
I am who, I was born to be
And so here am I
Open arms and ready to stand
I've got the world in my hands
And it feels like my turn to fly
And though I may not
Know the answers
I can finally say I am free
And if the questions
Led me here, then
I am who, I was born to be
When I was a child
There were flowers that bloomed in the night
Unafraid to take in the light
Unashamed to have braved the dark
And though I may not
Know the answers
I can finally say I am free
And if the questions
Led me here, then
I am who, I was born to be
I am who, I was born to be
Songwriters: Audra Mae / Audra Mae Butts / Johan Fransson / Tim Mikael Larsson / Tobias Lundgren
Who I Was Born to Be lyrics © Warner/Chappell Music, Inc
3/20/19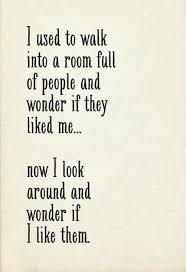 Happy Spring – what a great day to renew your thoughts and Empower Yourself to Live the life you deserve and want.
Nothing in life is easy but if you don't take the first step to achieve it, you will never succeed.
Wednesday, March 20th 6 – 8 pm
Vista Springs – Greenbriar – Parma
8668 Day Dr, Parma, OH 44129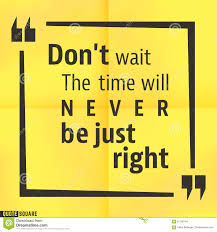 We are still planning to meet tomorrow night –
Wednesday, March 20th 6 – 8 pm
Vista Springs – Greenbriar – Parma
8668 Day Dr, Parma, OH 44129
https://www.facebook.com/pg/Empowerment-More-Than-A-Word-402465763915834/about/
3/18/19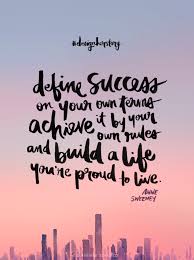 Empowerment is more than a word that is why newclevelandradio.net is spearheading a group to share stories and guide others.  We are a group of women (we are not excluding men!) that have faced the obstacles of life, and yet we have chosen to climb, crawl, and walk around the minefields that are in our path.  Some of us have been strong individuals the majority of our lives; others may have felt weak or incapable of succeeding.
"Empowerment by definition alone is providing an individual with a sense of authority" ( (h., 2013)  This group is centering on offering everyone who participates to share and explore their inner and outer shells.  Each one of us is responsible for our own happiness and achievements, but through supportive interaction it is possible to motivate and be motivated.
Join us, this Wednesday evening as we meet and greet one another:
Wednesday, March 20th
6 pm  – Vista Springs – Greenbriar – Parma
8668 Day Dr, Parma, OH 44129
Before heading to the meeting – please check this page for any updates.
Bibliography
h., A. (2013). Motivation and empowerment paper. Retrieved 3 18, 2019, from https://oboolo.com/social-studies/education-studies/case-study/motivation-empowerment-paper-84821.html
"You have to find what sparks a light in you so
that you in your own way can illuminate the world. "
~ Oprah Winfrey
Join us one week from tonight as we establish, "Preparing to Empower," to present the first in a monthly series of journies from individuals just like you, maybe it is you!
Wednesday, March 20th
6 pm  – Vista Springs – Greenbriar – Parma
8668 Day Dr, Parma, OH 44129
Two weeks from tonight is our next Meet & Greet for "Preparing to Empower."  This group is open to everyone and anyone who has a story to share or even to just listen to.  We all have a past, present, and a future and the detours and forks in the road we travel will provide guidance for others, opening the path through the obstacles we encounter along the way.
Wednesday, March 20th
6 pm  – Vista Springs – Greenbriar – Parma
8668 Day Dr, Parma, OH 44129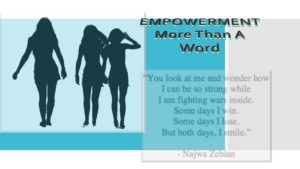 Welcome to "Preparing to Empower" Empowerment is More Than A Word.  All information for meetings and seminars will appear on this page.  Our next scheduled Meet & Greet is scheduled for Wednesday, Night, March 20th.
6 pm  – Vista Springs – Greenbriar – Parma
8668 Day Dr, Parma, OH 44129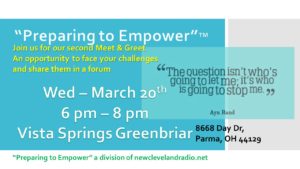 Check back for any updates or cancellations.
2/25/19
"Preparing to Empower" is an open group where women (men) come together to share their journey of life, living it and achieving self!  For those interested in becoming part of a speaker's seminar we encourage you to contact as we plan to share our journies with whoever will listen.
Sharing your story is not just for your self-satisfaction, it is about the good it will do for others even if they chose to select a different path than the one you took.  When we struggle with issues and find ourselves in a maze of obstructions it is the sharing of similarities that provides the strength to take a step forward.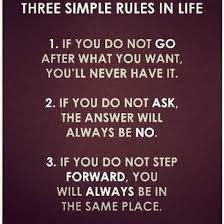 2/27/19

Please check out Jenny Bruce, more than a singer/songwriter, mother, and friend https://www.facebook.com/JennyBruceMusic