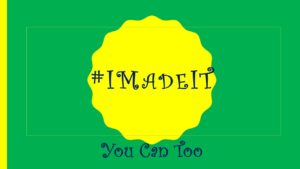 Lina Diamante
Former Miss Italia of Ohio 2012-2013
Cosmetology student
? Rodan + Fields Executive Consultant
Anti-Bullying Advocate
with her co-host Alex Hale Advocate, Speaker, Broadcaster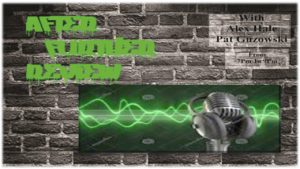 Alex Hale, Pat Guzowski & Peyton Flasko (and Aaron Mlakar) bring you After Further Review, sports and so much more with celebrity interviews in-house, onsite and remotely.
AFR welcomes you to challenge them. It is entertainment, what you the listener deserve to hear @newcleradio or @patguzowski
Louis H. Kraus. introduces his audience to what we now call Civil Discourse. He explains and demonstrates how evil speech is used and how changing the pattern in words and listening can change the way we function and achieve.  We have adopted this term for the derogatory, belittling, damaging speech we hear so often.  Join in the discussion and the changes with Better Outcomes.
Call Lou Kraus at 216‑832‑4358  Or send an email: LHK@getbetteroutcomes.org

Sharing and caring compassionate conversations with people like myself and as well as individuals so different from me as well.  It 's an opportunity to learn and share and become aware.  Conversations with Kiki, what would you like to talk to about?
newclevelandradio@gmail.com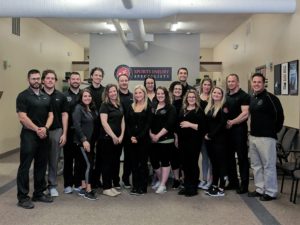 Healthy Living with Dr. Adam Mack and Staff
http://www.brecksvillechiro.com/
CALL (440) 740-0696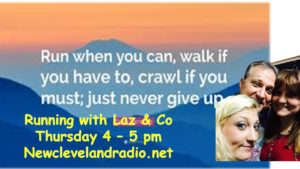 Running with Laz & Company
Alanna Mlakar www.musclesmilesandmascara.wordpress.com
A refreshing look at running, and caring for one's self!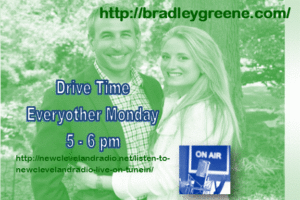 Senior Moments with Brad and Heather Greene.  Elder Law Practice Attorney Bradley Greene
& his wife and team member
Heather Greene a Professional Elder Care Consultant providing awareness f
or aging in place or the best place to age.
25550 Chagrin Blvd.Suite 103
Beachwood, OH 44122
216-575-5200

Chris and the team offer up a little bit of everything but for sure they offer up ENTERTAINMENT at it's best.  Follow the here as well as at http://triplethreatpodcast.blogspot.com/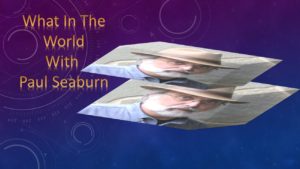 What in the World? with Paul Seaburn
Don't ask!  Just expect to laugh – chuckle and enjoy!
Not your ordinary news – not your ordinary comedy – not the ordinary
But what you deserve to listen to!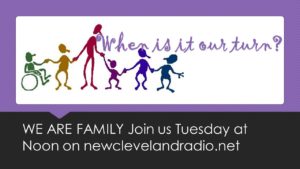 When is it our turn? Parents, grandparents, siblings caring for loved ones…Terry Tierney and Karen Hale share their personal journey. They know YOU want YOU to participate in this important conversation.  So be their guest @newcleradio contact us newclevelandradio@gmail.com.
Call in @440-922-6431.