Join newclevelandradio.net and become a sponsor for as little as $50 a month.  Not only will you be supporting the future of internet radio but you will be able to brand yourself, your business, and your dream through podcast sponsorship.  We provide you with more than a 30 – 60 second AD.  Contact Karen Hale at 440-526-1530 or email us at newclevelandradio@gmail.com.  This is an offer you cannot refuse!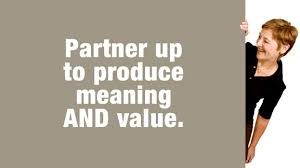 Inca Tea
http://incatea.com/ If you haven't tried Inca Tea or if it's not sold in your area, you can purchase it online.
Inca Tea is a privately-held company specializing in exclusive teas derived from an ancient Incan recipe with 1,000 years of tradition that uses antioxidant-rich purple corn. Its mantra "Welcome To The Good Life" is based on sharing our founder's discoveries with others to create products that enrich peoples' health and promote an active lifestyle, as well as respects the environment with eco-friendly packaging all the while giving back in a socially conscious way.
Alex cannot agree more!
In fact, Alex has given up his love for pop and has switched to Inca Tea; his favorite is the Black Tea, followed by the Spiced Berry, however; despite not liking coconut he even drinks and ENJOYS the Green Tea with coconut.  So, Inca Tea has proven it is GOOD!
Try it, and you'll like it!
---

Augie's Pizza North Royalton
It's more than pizza or a ma and pa restaurant!  Going to Augie's is a family experience, and yet it's much more.  They cater and go beyond just pizza and pasta, OH MY!  Joe Jenks and his family are the best, and their staff is superb!  You won't be disappointed when you contact them. 14084 State Rd, Cleveland, OH 44133  or (440) 237-2080 – Tell themnewclevelandradio.net sent you!
---

RachelleKing.Biz
RachelleKing.Biz is in her second year of sponsoring After Further Review and now NewRadioCleveland.net.  Not only is she a supporter of the station she also has a bi-weekly show, Confessions of a hairdresser and we invite you to tune in at 10 -11 am beginning June 14th for our live interactive fun discussions.  Rachelle is from Garrettsville, Ohio a one traffic light town, but she plays with the big girls in the city too.  She owns three hair salons and has multiple business interests including her desires to help support her community.  We welcome Rachelle, and we hope you will too.
---

Darryn Winterson – Real Estate Consultant – Exp Reality in Troy Michigan
Looking to Buy or Sell a Home
darrynmichiganhomesales.com

---

Hrobat Insurance
Welcome the Vince Hrobat Insurance Agency, providing businesses and individuals with insurance protection since 1968. Located in Parma, Ohio they service the community as well as Seven Hills, Independence, Brecksville, Broadview Heights and the surrounding communities. Contact them for your insurance needs, and if you don't live in the area, their expert staff will be able to lead the way. http://www.hrobatinsurance.com/
7252 Broadview Road
Parma, OH 44134
P: 216.524.2007 1.800.529.2007

---
Memories-2-DVD
We no longer just transfer to DVD – we live our DREAM bringing your memories to life photographing your special day – you own all the digital images for one flat fee!  Call today at 216-798-8440 or email impossibledreampodcast@gmail.com and let us enjoy your day together for many years to come.
---

Production- Engineering- Music at it's best
Check them out at
Contact Us:
email:  info@managramusic.com
P.O Box 919
Saratoga Springs, NY 12866
OUR NEWEST & YOUNGEST SPONSOR!
https://www.zoodlesdoodles.com/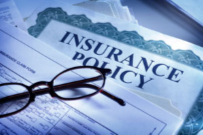 9826 Washington St
Suite 10
Chagrin Falls, OH 44023
Phone: 888-788-8641
Email: Info@chelseainsurancegroup.com
Final Expense Life Insurance is our Specialty, but we have helped thousands of families with these services as well.
Visit https://www.facebook.com/mrsgrabbar/  When preparing your home for safety you want to use local professionals that not only know their craft but that is compassionate about their clientele even before they are hired on for a job, large or small.  Contact Mrs. Grabbar
Call (216) 990-5505  and know you are in Good Hands!  Highly recommended by newclevelandradio.net