Listen Anywhere In the World
It's the Internet!
Evenings are devoted to Sports Broadcasting and Daytime listening to positive messaging.  Live broadcasts daily with retrievable playback shows.
Watch for some new shows and sports broadcasters joining newclevelandradio.net as well as a new gaming show.  We are the innovative radio station!
Listen Live on Mixler
http://mixlr.com/new-cleveland-radio/
LIsten on Tunein
https://tunein.com/radio/New-Cleveland-Radiost 
---
SPORTS Evening Show Schedule & More
7 – 9 am  Mon – Sat
Tha Alternative Universe in Replay
with Jeff Strich  jstricharczuk@yahoo.com

9 – 11 PM
Monday – Friday Nights
8 – 10 PM
Alternative Universe – Entertainment & More
11 am-Noon Family Dynamics Monday
With Alicia Mindlin Psy,D.
Address: 
43902 Woodward Ave, Bloomfield Hills, MI 48302



5 pm – 6 pm  Senior Moments Monday
25550 Chagrin Blvd.
Suite 103
Beachwood, OH 44122   216-575-5200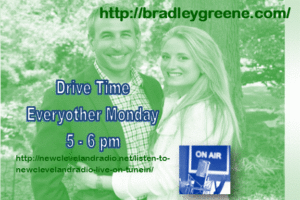 2 pm – 3 pm Conversation with KIKI Tuesday
Dvashaseries@gmail.com

 7 pm – 9 pm AFTER FURTHER REVIEW Thursday
@newcleradio
newclevelandradio@gmail.com

9 am – 11 am AFTER FURTHER REVIEW in Replay Friday

11 am-Noon Conversation with KIKI in Replay Friday

---