EMPOWERMENT More Than A Word
12/25/19 – If you want to understand the Power of Women https://themidult.com/secret-female-power
12/23/19
I grew up in Detroit, Michigan for the first 14 years of my life.  My mother's parents immigrated to the United States from the Shetals in Russia.  My Zayde, my mother's father first came to the United States via Boston Harbor as two of his cousins sponsored him to immigrate.  He left behind my Baube, my mother's mother.  He settled in Boston and he didn't like the massive hubbub of the city so he traveled to the Detroit area where other cousins helped him relocate.  He was a tailor by trade and he began making a living to bring his wife and daughter to America.  He traveled back across the ocean to get to his home in Russia, and not only did he bring his wife and daughter he learned a second daughter had been conceived before his original journey to America.  On their return, they traveled through Ellis Island.
Being Jewish is Detroit has provided many of us with memories and connections and recently Sheldon Gantz started a Facebook page for us to share memories.  Sheldon wrote this beautiful history piece and I want to share it with you.
During the depression years of the 30s, 12th Street was a Jewish ghetto. It was a Jewish ghetto that was poor. If a man could get one day's work a week he was rich, for excellent flats rented for $15 to $20 a month and food was cheap. Getting that one day's work was a problem and during these lean years the numbers racket flourished, with many Jewish housewives dreaming of hitting it big as the only salvation of their money problems.
The Jewish merchants who were scrambling for a living in the little grocery stores, butcher shops, and delicatessens had to extend credit to stay alive. They kept their accounts on the backs of envelopes or on pieces of wrapping paper. Many an argument would develop as to who owned what. But it was all in the family. Both the business and the customers were Jewish.
A City within a City
Twelfth Street was the turf of the infamous Purple Gang, known for the Collingwood Street massacre of 1931, and simultaneously, the turf of the Jewish intellectual. President Roosevelt was a big hero, a leader who cared for the little man. You could start a conversation on any subject and on any street corner at the drop of a hat, or play pool at the corner pool hall dominated by the Purple Gang. It was like a little village where everyone knew each other and had common antecedents.
Somehow in all this poverty, there was never poverty of the mind. Although there was job discrimination against the Jews in all professions, still Jews went in disproportionate numbers to college and prepared themselves for life. During the Depression, trained engineers worked as parking attendants. Only civil service and teaching jobs seemed to be open. Jews flocked into these occupations.
World War II changed everything. Suddenly doors that were once locked now flung open. By the time blacks were ready to move into 12th Street, the second generation of Jews was ready to make the trek to suburbia and beyond. When blacks arrived on 12th Street after WW II, it was as if history was repeating itself, but not entirely. There were vast differences.
The first waves of blacks were not the poor, but rather the middle class with some money in their pockets and attempting to move out of the burgeoning ghetto along Hastings Street, which had erupted into the bloody riot of 1943. Twelfth Street became the new Hastings Street for the black who could escape Paradise Valley.
But there came a series of events which disrupted 12th Street. When Hastings Street was torn down during urban renewal to make way for a new expressway and middle-class high rises, 12th Street began to bleed. Shadowy underworld figures, the prostitutes, the career poor and the cheap bars moved in from the now-defunct Paradise Valley. When skid row along Michigan Avenue was razed, the pawnshops and second-hand stores flocked to 12th Street with magnetic strength. Once spacious apartments were sub-divided, then divided again to make room (and money) for the avalanche of poor.
An argument between a customer and a shopkeeper over how the credit "books" were kept or overprices was no longer an affair between two members of the same ethnic group. It was a racial incident. The shops were largely owned by "leftover" or newly arrived white and the customers were now black.
In prostitution, the reverse was largely true. The customers were white and the women merchandising themselves were black. In police raids, the "Johns" were not arrested, only the black prostitutes. Morality was a one-way street.
Twelfth Street became the Boulevard of broken dreams that eventually exploded. For most of the blacks, it did not become a temporary stop on the way up as it had been for the Jews. For this, in part, we can blame racism which has always been on a higher scale for blacks.
The above was posted on DETROIT JEWISH HISTORY
7/4/19
U ARE NOT THE ONLY ONE FACING DEPRESSION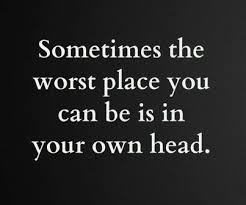 For some families, the 4th of July is for family, picnics or cookouts, and others it is still another workday.  Even if it's not another workday, you may find yourself alone with no plans either by choice or not.  This holiday like so many others can breed depression.  If you are one of the millions suffering today (or any day) face your demons and take a step forward into the light!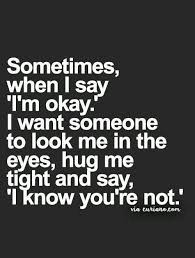 Depression is more common than you might want to acknowledge, and you are not the only with these symptoms.  Yes, indicators that may be causing you to feel down, worthless, empty, and utterly despondent.  Statistically, 1 out of 15 adults experiences this sense of sadness annually.  If you are one, it is essential to acknowledge it, embrace it, and get the assistance you may need.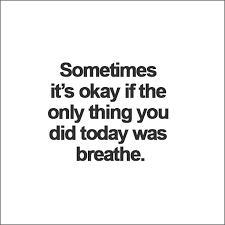 I have been experiencing depression most of my life.  However, while I was still living at home under the roof of my parents, their answer to this malady was to keep my chin up.  It is easier said than done, and without the proper tools, it may be impossible.  For me, it was all about reliving my feels and crying over my woes.  Once I was cried out, I was too exhausted to feel miserable, so I put on my happy face and attempted to find the smile behind my mask.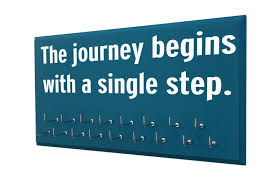 After suffering for almost 64 years, I began to acknowledge my demons in the winter of 2014.  Many of those demonic fears were self-imposed and yet I was unaware of that at the time.  My journey began by acknowledging I was ill as I took sick leave from my corporate job that I loved; however, the environment was toxic for me.  It was with this acknowledgment that I sought help.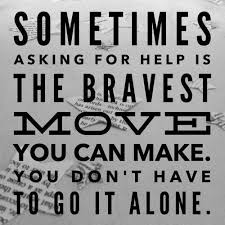 Help came through therapies, including psychologically, medically, and spiritually.  What I have learned is I am OK!  Being OK does not mean perfect.  It is the imperfections that make me special, unique, and astonishing.  The opinion of others is not what should define me.  This five plus year journey has taught me to be true to myself.  It is not always comfortable.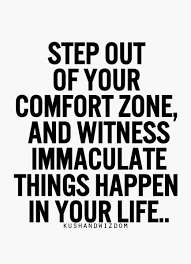 Stepping out of my comfort zone was difficult, but I wanted to witness the amazement of loving life.  These words are spoken and sung in various ways.  Demi Lovato sings about finding the love and self-confidence inside yourself before you seek acceptance from anyone else.  https://youtu.be/cwLRQn61oUY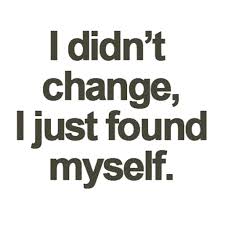 Join me as I continue to share my journey, tell me about yours, and let's create a safe and loving world.  It's time to become more aware of our needs while accepting that we are not alone.  Hold out your hand and acceptance the guidance.
Depression is not a cookie cutter illness, nor is the treatment.
4/12/19
If you are waiting for an opportunity, it may be time to stop waiting and create it.  I know that sounds a bit cliché' and for most of us, it is difficult to step outside of our comfort zone.  However, if we don't, we may not experience what we desire.  Whether you admit it to yourself or not there is a wanting gnawing inside of you, craving to be recognized and acted upon.  For me, it was developing a circle whether it be small, medium or large of women to learn from as we journey through life together.  While spending the last weeks of my mother's life in my birth town of Detroit, Michigan (I was in West Bloomfield,)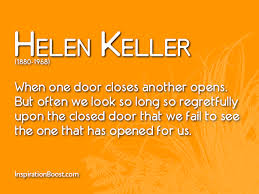 I witnessed women from my past re-establishing relationship with me.  This provided me the strength I needed not only during mom's illness and death but to move forward.  I saw this as my opportunity to return home and extend my hand creating new relationships, not just for me but for those who chose to link arms encircling life.
Last night I attended a Women's Seder at Temple Israel in Akron, (Montrose) Ohio.  In September I chose to attend High Holiday services at the Temple.  Although it is typical, for many families, to attend as a unit, I chose to do so singly.  As you may or may not know, I have been in an enriching interfaith marriage for thirty-five years.  My loving husband has attended Temple/Synagogue with me on various occasions, and when he has attended Church (far less often than I have Temple/Synagogue), I have accompanied him.  However,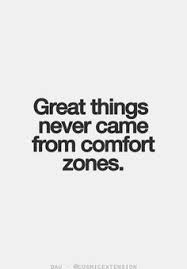 High Holiday services were my opportunity to step out of my comfort zone and observe the traditions that were important for me.  The Women's Seder that I referred to that took place last night, was also for me.
Yes, it was uncomfortable, but it was necessary.  I have met a number of the eighty-five plus women that were in attendance.  However, I have only established a connection with a handful, and some more directly than others.  I found my comfort zone and allowed myself to observe most of the evening as I was overwhelmed.  Upon entering this amazing event, the sounds of conversation were dinned by the background music that was designed to create an ambiance.  However, for anyone that has any hearing impairments, like me, it could be daunting, and it was.  In the past, the noise would have created a bubble of isolation around me, and I would begin festering inside.  Last night that did not occur.  Instead, I chose to enjoy the evening though it was difficult.  You see I had an opportunity to be part of something and I made choices that would benefit me in the end.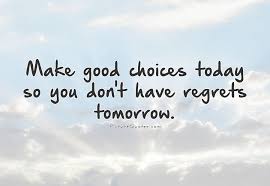 In a future writing, I plan to share some of the poetry and passages from the Seder Service; I believe every woman that reads the words in print will understand this was a sisterhood of women who happened to be of the Jewish Faith.  However, I believe you did not need to be Jewish to participate and feel the warmth and friendship of this small group of eighty-five plus.  A special thank you to Cantor Kathy Fromson who was one of the key creators of last night.  However, she could not have done it alone, and many volunteers came together to organize this first-time event that will continue to be a tradition.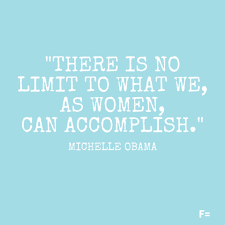 What I witnessed was a very special need for continued communication, not just once a year, but on a regular basis that empowers B – U, B – ME!  We all have stories, history to share that will make us stronger.  The Passover story is one of diversity that we continue to experience and without learning from the past and taking the path that provides us with opportunities, we will not fulfill our lives.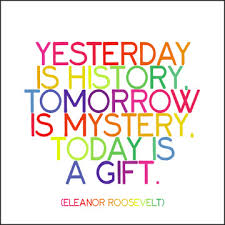 When they say, "Today is the First Day of the Rest of Your Life," understand that today, right this moment it is our/your chance to fulfill our/your desires.
It is essential that we remember, "Yesterday is history, Tomorrow is a mystery (open your eyes and observe). However, today is the present, a gift to live."
Live life knowing, "We must have the courage to move out of our history," but never forget.
Instead of searching for rainbows, "Try to be a Rainbow for someone else."  When you create vibrant colors, others will be attracted to beauty.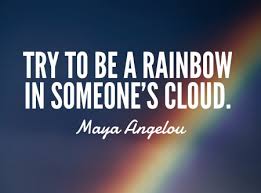 4/2/19
We are still in the process of growing an Empowerment group and we hope to work with other groups and organizations, as well as you the individual.  B-U, B-Me is about finding the inner voice that will allow you to shed the stereotypes and become the person you want to be!  Do not change for me or anyone else, if you make changes it should B-4-U!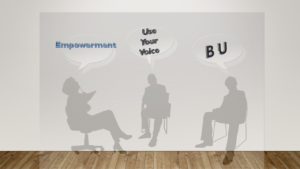 We hope to initiate some panel discussions over the summer with a seminar series to begin in the FALL.  We are looking at various venues including the Vista Springs soon to open in Independence.  Your suggestions are welcome to build this group that will be part of a growing community!
Please contact me at newclevelandradio@gmail.com
For those of you that want to contribute through podcasting, please call me at 440-526-1530, and we can discuss the process.
Karen Hale
3/30/19
Join me and become empowered it begins with many of our podcasts that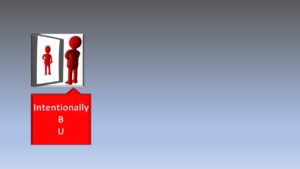 offer thoughts and guidance:
The Intentionality Gurus with life Coach Candace Pollock – now on Spotify
https://open.spotify.com/show/4QSoJZ0do8fL7nZMrRDKNS
3/23/19 The Words of Susan Boyle – Let Them Empower you
https://www.youtube.com/watch?v=eeiPu0tMbXc
When I was a child
I could see the wind in the trees
And I heard a song in the breeze
It was there, singing out my name
But I am not a girl
I have known the taste of defeat
And I have finally grown to believe
It will all came around again
And though I may not
Know the answers
I can finally say I am free
And if the questions
Led me here, then
I am who, I was born to be
And so here am I
Open arms and ready to stand
I've got the world in my hands
And it feels like my turn to fly
And though I may not
Know the answers
I can finally say I am free
And if the questions
Led me here, then
I am who, I was born to be
When I was a child
There were flowers that bloomed in the night
Unafraid to take in the light
Unashamed to have braved the dark
And though I may not
Know the answers
I can finally say I am free
And if the questions
Led me here, then
I am who, I was born to be
I am who, I was born to be
Songwriters: Audra Mae / Audra Mae Butts / Johan Fransson / Tim Mikael Larsson / Tobias Lundgren
Who I Was Born to Be lyrics © Warner/Chappell Music, Inc
3/20/19

Happy Spring – what a great day to renew your thoughts and Empower Yourself to Live the life you deserve and want.
Nothing in life is easy but if you don't take the first step to achieve it, you will never succeed.
Wednesday, March 20th 6 – 8 pm
Vista Springs – Greenbriar – Parma
8668 Day Dr, Parma, OH 44129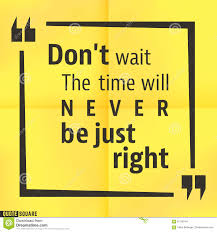 We are still planning to meet tomorrow night –
Wednesday, March 20th 6 – 8 pm
Vista Springs – Greenbriar – Parma
8668 Day Dr, Parma, OH 44129
https://www.facebook.com/pg/Empowerment-More-Than-A-Word-402465763915834/about/
3/18/19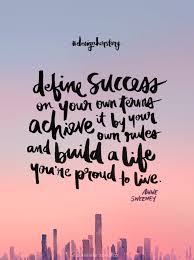 Empowerment is more than a word that is why newclevelandradio.net is spearheading a group to share stories and guide others.  We are a group of women (we are not excluding men!) that have faced the obstacles of life, and yet we have chosen to climb, crawl, and walk around the minefields that are in our path.  Some of us have been strong individuals the majority of our lives; others may have felt weak or incapable of succeeding.
"Empowerment by definition alone is providing an individual with a sense of authority" ( (h., 2013)  This group is centering on offering everyone who participates to share and explore their inner and outer shells.  Each one of us is responsible for our own happiness and achievements, but through supportive interaction it is possible to motivate and be motivated.
Join us, this Wednesday evening as we meet and greet one another:
Wednesday, March 20th
6 pm  – Vista Springs – Greenbriar – Parma
8668 Day Dr, Parma, OH 44129
Before heading to the meeting – please check this page for any updates.
Bibliography
h., A. (2013). Motivation and empowerment paper. Retrieved 3 18, 2019, from https://oboolo.com/social-studies/education-studies/case-study/motivation-empowerment-paper-84821.html
"You have to find what sparks a light in you so
that you in your own way can illuminate the world. "
~ Oprah Winfrey
Join us one week from tonight as we establish, "Preparing to Empower," to present the first in a monthly series of journies from individuals just like you, maybe it is you!
Wednesday, March 20th
6 pm  – Vista Springs – Greenbriar – Parma
8668 Day Dr, Parma, OH 44129
Two weeks from tonight is our next Meet & Greet for "Preparing to Empower."  This group is open to everyone and anyone who has a story to share or even to just listen to.  We all have a past, present, and a future and the detours and forks in the road we travel will provide guidance for others, opening the path through the obstacles we encounter along the way.
Wednesday, March 20th
6 pm  – Vista Springs – Greenbriar – Parma
8668 Day Dr, Parma, OH 44129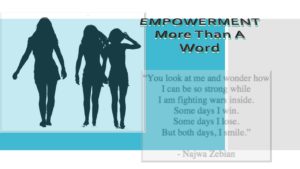 Welcome to "Preparing to Empower" Empowerment is More Than A Word.  All information for meetings and seminars will appear on this page.  Our next scheduled Meet & Greet is scheduled for Wednesday, Night, March 20th.
6 pm  – Vista Springs – Greenbriar – Parma
8668 Day Dr, Parma, OH 44129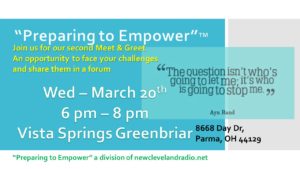 Check back for any updates or cancellations.
2/25/19
"Preparing to Empower" is an open group where women (men) come together to share their journey of life, living it and achieving self!  For those interested in becoming part of a speaker's seminar we encourage you to contact as we plan to share our journies with whoever will listen.
Sharing your story is not just for your self-satisfaction, it is about the good it will do for others even if they chose to select a different path than the one you took.  When we struggle with issues and find ourselves in a maze of obstructions it is the sharing of similarities that provides the strength to take a step forward.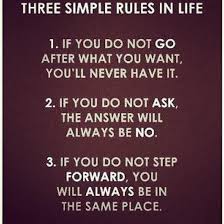 2/27/19

Please check out Jenny Bruce, more than a singer/songwriter, mother, and friend https://www.facebook.com/JennyBruceMusic