Sherry Amatenstein Shares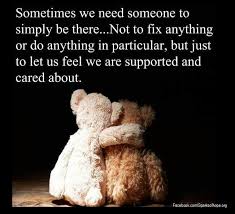 4/7/20
Please take a moment and read this article by Sherry Amatenstein
5 Ways to Support a Friend Who Lost Someone to COVID-19
You can't rush to their side with hugs—so what can you do? One therapist shares a few ideas.
https://www.prevention.com/health/mental-health
---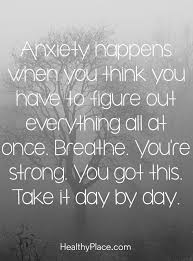 Sherry says 3/22/20
This Tuesday is a special SHERAPY: Coping with the Anxiety Pandemic. My special guests will be Sloan Smiloff, a mental health care expert and my soul sister; the amazing Amy Ferris, my sister host on this network
https://newclevelandradio.net/post-coffee-pre-wineredempti…/
and the beautiful soul Karen Moss Hale
In the meantime here is this:
Tips for Coping With Pandemic Anxiety
On Tuesday, March 24th I am taping a special SHERAPY: Guide to Coping With Pandemic
Anxiety with guests Sloan Smiloff, Ph.D., who shared her wisdom and wit on my first SHERAPY in December and Amy Ferris, the beloved host of my sister podcast.https://newclevelandradio.net/post-coffee-pre-wineredempti…/
In the meantime, here are a few tips and resources for handling anxiety and other mental health issues in these uber-challenging times.
Anxiety is all about wanting control, craving certainty… The coronavirus is an invisible enemy, and the speed with which it has traveled and infected the globe leaves us reeling and feeling out of control. Stressors and triggers can be small – you temporarily misplace kitty's favorite toy – or HUGE – hello, COVID-19. The only things we EVER ultimately have any control over are our feelings and actions.
Being forced to be up close with yourself 24/7 is frightening – you are not alone if you excel at creating new and novel distractions. However, that ship for the foreseeable future is docked. Yes, this is frightening but also presents an opportunity. It's the running away from our feelings and/or trying to deny they lurk in those dusty cubbyholes in our minds that keep us trapped.
You are the same person with the same issues you had BCV (Before Coronavirus). Your inner monsters haven't gone away – they just dove further underground as you became obsessed with this external Boogie Man – or, okay – Boogie Woman.
I ask patients to tell me what their worst crisis was before this currently shared one. They tell me – someone's death, an illness, physical attack, relationship rupture… Then I ask how they moved through it. A typical response is, "I just did. I had no choice." I respond, "There is always a choice. You have inner resources that enabled you to do the things you needed to do to move through. You are just so used to detailing chapter and verse all your negative traits, that you don't see the positive ones."
I am helping them reframe, reassess, and tune into their strengths and abilities. We're all flawed but we all also have an opportunity to learn how to self-nurture, stop self-attacking and become – finally! – our own best friend.
Yes, this is beyond hard – but it beats the 'comfortable discomfort' of the psychological pain we walk the streets with (well, not literally anymore – STAY HOME!) that cushion us and keep us miserable but what feels like safe.
The real freedom is in realizing there is no external safety – just our appreciation of our ability to navigate, sit with and even embrace uncertainty.
Here is a quote from Pema Chodron's When Things Fall Apart: Heart Advice for Difficult Times
When the bottom falls out and we can't find anything to grasp, it hurts a lot. It's like the Naropa Institute motto: "Love of the truth puts you on the spot." We might have some romantic notion of what that means, but when we are nailed with the truth, we suffer. We look in the bathroom mirror, and there we are with our pimples, our aging face, our lack of kindness, our aggression and timidity – all that stuff.
This is where tenderness comes in. When things are shaky and nothing is working, we might realize that we are on the verge of something. We might realize that this a very vulnerable and tender place, and that tenderness can go either way. We can shut down and feel resentful or we can touch in on that throbbing quality. There is definitely something tender and throbbing about groundlessness.
It's a kind of testing, the kind of testing that spiritual warriors need in order to awaken their hearts. Sometimes it's because of illness or death that we find ourselves in this place. We experience a sense of loss – loss of our loved ones, loss of our youth, loss of our life.
End of rant. Please tune in Tuesday for SHERAPY. (3/24/20) https://www.spreaker.com/show/sherapy-real-therapy-with-sherry-amatens
In the meantime here are some tips and resources:
• Set boundaries – don't talk to people who trigger you with their negativity and fear. Tell them something like, "I love you (if this is appropriate – no need to say to a co-worker or neighbor ), but right now I'm working on not going to dark emotional places so I'm gonna say bye for now and wish you well."
Please, please limit social media and updating news reports to say twice a day.
• Pay attention only to trusted news sources
World Health Organization
https://www.who.int/emergen…/diseases/novel-coronavirus-2019
Daily press briefings from New York State Governor Andrew Cuomo – he is fact-based, rational yet soothing – everybody's daddy right now
https://www.governor.ny.gov/news
Thomson Reuters News Bureau
https://www.thomsonreuters.com/en.html
• Breathe deeply
I do this with anxious patients during our phone sessions. Not sure who it's helping more 
Here is some instruction for deep breathing
https://www.anxieties.com/57/panic-step4
• Meditate
C'mon – you know it's great for your mental health. Om.
Here are some apps to get you started.
https://www.uclahealth.org/ucla-mindful
• Exercise
Yes, gyms are closed and we are cloistered in our homes. But, but, but…!
If you still need convincing here is some info on the health benefits of exercise. FYI: Good nutrition is essential too, folks, but that doesn't mean you shouldn't enjoy some ice cream.
https://www.cdc.gov/physicalacti…/basics/pa-health/index.htm
Here is an article by Jennifer Garam on some great free online yoga and fitness classes
https://medium.com/…/13-free-online-yoga-and-fitness-classe…
• Socialize
Yes, social media can be anxiety-provoking but it also allows us to commune with loved ones via text, Facebook, Skype, WhatsApp, Zoom and the like.
Here is a helpful article on smart ways to utilize social media as well as how to avoid cyber-trauma and drama.
https://thewirecutter.com/b…/coronavirus-socializing-online/
• If the person you live with is abusive
It's stressful enough to isolate, but can be dangerous when you are forced to isolate with an abuser. According to the CDC, one in four women and one in seven men have experienced severe physical abuse in intimate relationships. The National Domestic Hotline continues to provide 24-hour support by phone or computer
If you or someone you know is affected by domestic violence, get help at thehotline.org or by calling 1-800-799-SAFE.
• If you or someone you know is suicidal
Call the National Suicide Prevention Lifeline 1-800-273-8255 or suicidepreventionlifeline.org
The National Alliance for Mental Illness (NAMI) helpline is at 800-950-NAMI (6264). Chat with a counselor here:
https://suicidepreventionlifeline.org/chat/
More NAMI resources:
https://www.nami.org/…/COVID-…/COVID-19-Updated-Guide-1.pdf…
Finally, here is a terrific article on anxiety coping in the time of the pandemic
https://www.vox.com/…/2020/3/21/211…/manage-anxiety-pandemic
---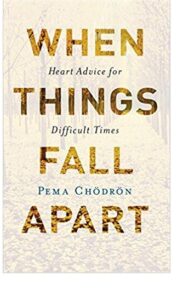 Post by
Sherry Amatenstein, LCSW
3/21/20
I wish I could talk to my parents and aunts and uncles who survived years of the Holocaust and came to New York and started over and built gorgeous lives. In lieu of that, I turn to Pema Chodron in When Things Fall Apart: Heart Advice for Difficult Times:
"The essence of life is that it's challenging. Sometimes it's sweet and sometimes it's bitter. Sometimes you have a headache and sometimes you feel 100 percent healthy… To be fully alive, fully human, and completely awake is to be continually thrown out of the nest. To live fully is to be always in no-man's-land, to experience each moment as completely new and fresh. To live is to be willing to die over and over again. From the awakened point of view, that's life. Death is wanting to hold on to what you have and to have every experience confirm you and congratulate you and make you feel completely together. So even though we say the yama mara is fear of death, it's actually fear of life.
---

Post by: Sherry Amatenstein, LCSW
1/30/20
In the Sonoran Desert – some of my Muslim and Jewish sisters did the hike to leave water and snacks for migrants… I wound up in Arivaca, 11 miles north of the border (2 days ago 2 people were killed here fleeing Border Patrol). In the only supermarket for 45 minutes, the cashier whose husband is in the National Guard tells starving desperate migrants who knock on her door for help to keep in migrants while others are like Banjo Bob who not only helps those who knock on his door he will RISKarrest to smuggle them in his car under a blanket hopefully closer to some kind of sanctuary. I. The cantina's patio he serenaded us with original songs. He is off the grid so we can't keep in touch but I will forever consider meeting him a soul moment,
https://www.facebook.com/sherry.amatenstein/videos/10158312700482139/
---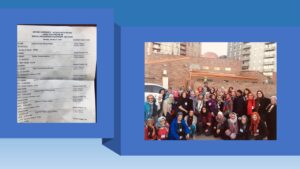 1/29/20
In Tucson with https://Sosspeace.org on a 'Building Bridges' trip to the border. A lot to process – we were at the federal courthouse witnessing Operation Streamline- the Fastrack sentencing of shackled migrants who just days before attempted to cross the border. There are approx 7 lawyers to 70 migrants, many who speak
Indigenous languages and don't really understand the charges despite the translating headphones they are given as they face the judge. They pretty uniformly plead guilty ( forever on their record), are given a jail sentence ranging from 30 to 100 days, then deported to their home country, often without ID or money and dropped off nowhere near their town. Our evening was spent decompressing at the Islamic Center of Tucson featuring a guest speaker from the Jewish History Museum. Two vulnerable minorities working together on this – the 75th anniversary of the liberation of Auschwitz – to help those who are considered 'the other'
---
Article by:  Sherry Amatenstein, LCSW
"A Case for Extreme Empathy
How radical empathy has gone from the TED Talk circuit to everyday practice and why building emotional bridges is more important now than ever."
---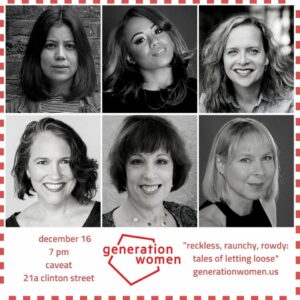 On December 16th at 7 PM, if I had long hair I'd be letting it down! That's when I take the@Generation Women stage with five other amazing women to share original stories about reckless, raunchy, rowdy moments in our lives. (Mine involves a job interview with Rocky the pimp!)
The monthly show is a unique, multigenerational and female-powered literary salon at Caveat Theater on the Lower East Side.. Tickets at: https://bit.ly/2tbPbDn
---
H/M: For an article I want to interview women, who post #MeToo went through the trauma of having the man in their life accused of being a sexual predator. The women I interview can be anonymous – no problem. Please email me at sherrymsw@earthlink.net@earthlink.net
---
Hi all
Yesterday (12/11/19) was the launch of my podcast SHERAPY: Real Therapy With Sherry Amatenstein
Nearly 13 years after hanging out my shingle, I still feel immensely privileged to be a psychotherapist, to be allowed to witness and hold my clients' pain, fears, and pockets of deepest insecurities. When they feel safe enough to admit their most 'shameful' secret, my heart swells with pride. Expecting me to be repelled, perhaps to the point of ending our work together, they are shocked when instead I react with sorrow, saying, "You did something you regret. That doesn't make you evil, just human." With a whoosh they exhale eons of shame, shedding an albatross that has perhaps defined their life.
One inspiration for Sherapy is Esther Perel's fabulous Audible podcast: "Where Shall We Begin?"  Each episode is a one-time only therapy session with a couple.
Each episode of Sherapy will feature a therapy session with an individual. Ideally subsequent episodes will follow three or four different patients, so listeners can track their progress. None of the participants will be my private patients. On Sherapy they can receive complimentary therapy and remain anonymous.
Perhaps the most potent inspiration for Sherapy is to de-mystify and de-stigmatize psychotherapy. Too many people in distress still suffer silently. The National Institute of Mental Health (NAMI) estimates nearly one in five people suffer from some sort of mental illness, yet only half of those seek help. Indeed, from 1999 to 2017 there was a 33% increase in suicides!
We need light on this, not shame and silence.
Through my work I have seen the commonalities in humans: our relationship role models are our parents; we are waaay too influenced by our assumptions of what other people think about us;  our egos are often fragile as Kleenex; we think everyone else has the 'secret' to being happy and are ashamed (there's the shame thing again!) at feeling jealousy, anger, and other negative emotions.  But mostly our negativity is aimed our ourselves.
Just about my favorite thing is helping patients learn to help themselves. If you know anyone who might be interested in being Sherapized, please have him or her email me.
Thanks so much!!!
Sherry Amatenstein LCSW