Daily Comments 2020
#WeAreNotJustCleveland
#TOGETHER_We_Are_One
---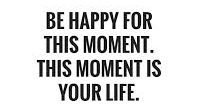 Today, Tuesday, April 7, 2020, I woke up at 3:30 am, it seems I am getting up earlier each day and yet I have nowhere to go as we are all still in "The Stay at Home Mode."  Although it is nice to have a quiet sleepy house around me, it also is very lonely.  I find myself laying on the couch with a Netflix movie or show playing in the background as I lose myself in thought.  Without the drone of the TV in the background my thoughts tend to be a bit haunting, the company of voices seems to soothe my soul.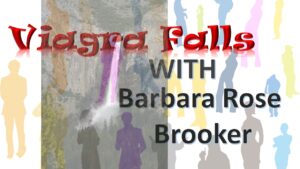 My friend Barbara Rose Brooker (https://www.spreaker.com/show/viagra-falls-with-barbara-rose-brooker) speaks of Ageism, and it is this subject I tend to be reflecting on.  As a child of the 50s and 60s, I grew up with certain fears leaving me with the symptoms of anxiety and depression.  Growing up with the fear of Polio, I remember one summer when my mother would not let my brothers and I outside during the noon heat.  Mom was convinced by the data shared that we would be at risk for this crippling disease, so until sunset we were indoor kids that year.  Just about the time, the Polio fear subsided the Cold War was for ever-present and families began preparing fall out shelters and gathering goods to sustain their families if a nuclear war were to break out.  My parents did not follow suit as my Pops once said, we most likely could not prepare to survive such a war, so instead, he encouraged us to live for the moment.  *That did not prevent me from being scared!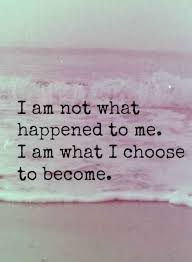 As I reflect on the last 70 years it depresses me to think that we are in this pandemic today.  I feel like I am at the apex of life.  It may have taken me most of my years to find the person inside me that I love and like, but I have found myself and the many new friends that are so important to me.  I am living my dream as my husband and I celebrated thirty-six years of marriage in February (and I still feel like a newlywed.)  I have two grown sons, each following their dreams, living life that so many others fail to do.  Also, both my brothers are still actively engaged in my life despite one on the Westcoast and the other on the East coast.  Emails, Facebook, and telephone chats keep us connected.
When I wake up after a few hours of sleep, eyes wide open and my brain churning I plan my day as if it were a normal day, however, I am not sure I know what that word means.  My brother Gary (Westcoast) is a word maven (Scrabble™,) and if I were to ask him to identify the word, he most likely would tell me how to play off the letters if they were on a Scrabble™ board.  When we use the term, normal, we often are relating to something that is part of a standard, it's expected often seen as a routine.
The routine for many now is spending more time on the internet either schooling themselves or with their children.  Work from home is becoming a new standard for many, and cooking at home may become a new activity for some.  Spending more time with spouses and children is either developing stronger bonds or finding the weakest link that will define us as we move forward.
My routine has been to keep busy with podcasting, blogging, connecting with new and older friends and planning for the future.  I may have turned 70 this year but I still have a lot of living to do.  Survival for me is listening to the medical professionals and Scientist, while staying home and conforming to social distances.  Even when I take my daily walk, I am cognitive of my neighbors who may be out and keeping to the 6-foot rule.  I am finding I am more social, if I can add some sunshine to someone else's life it will brighten mine.  My routine includes showering each day identifying my outfit for the day and even using a little make-up to highlight my inner glow.  This works for me!
I am looking forward to the future to finally meet the Beautiful Barbara Rose Brooker.  When we meet, I know we will be inseparable and we will be like two teenagers talking about everything from fashion, make-up, food, and what we want to be when we grow up.  I know Barbara wants to be a movie star and I want to be a famous author like her!
My new girlfriends, including some from the past, are very important to me:  Helene Light, Teri Silverman, Norine Stewart, Sharon DeMakes, Melinda Smith, Amy Ferris, Sherry Amantenstein, Suzy Unger, Lori Sokol, Sheila Weller, Tracy Williams, Barbara Rose Brooker, and so many more… These women keep me smiling and remembering who I am and that today is not forever, but it is the present that I must unwrap and cherish.  Please share with me how you will spend the day and continue to plan for the future.
---
We are all in this together and yet it can feel as if we are all alone.  Each morning I wake up wanting to do something, for me, the problem begins with not sleeping well and still experiencing a lot of knee and shin pain that is also disturbing my nighttime sleep pattern.  Too often I find myself downstairs laying on the couch watching some mindless movie on Netflix and dozing, but the dozing is in spurts and not refreshing at all.  When morning arrives, I turn on Good Morning America and I hear the awful COVID 19 reports that can turn any smile into a frown.  The only routine that is the same as the pre-virus restrictions is having breakfast with my husband watching METV or some other retro programming channel.  Breakfast followed by showering and dressing for the day makes me feel somewhat in control, but shortly after that the fatigue sets in and all I want to do is take a nap.
I keep thinking I have somewhere to go, and yet I am restricted as I continue to heal from my knee replacement surgery.  Some days it feels like a double Whammy, but seriously where would I go?  Like many of you, I am hopeful and praying that we reach the apex and begin the downward climb to health.  I have no idea what life will look like when the STAY-AT-HOME restrictions are lifted but just knowing it is safe to go out will relieve the anxiety and depression I am feeling.  However, on the other hand, I also ask myself will I feel safe, will my stress levels lessen, and will it be 'OK' to hug someone?
I know I am looking forward to eating out, it doesn't have to be a fancy expensive restaurant, but sitting down and ordering what I want to eat and not have to cook, serve, and clean-up.  I want to simply enjoy it.
I am looking forward to feeling safe as I travel to visits family and friends, and I know this will not happen for a while.
Although we don't celebrate Passover or Easter in the traditional manner when the all-clear is signaled I hope to create some new traditions to carry us through the coming years.
Most of all I am praying to feel 'normal' again and live my life to the fullest.
The weekend is tough for me, I am used to working from home during the week and only going out for meetings or essential personal reasons.  But the weekend drags on and I find myself binge-watching shows and at the day have no idea what I was watching, and not finding any enjoyment in it.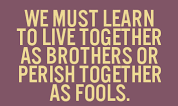 But for now, this is life as I know it and I will make every attempt to be positive as I look forward to tomorrow.
---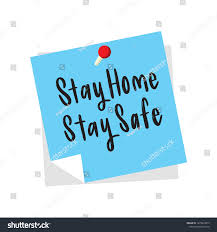 STAY HOME – I do not want to hear that you contracted the VIRUS-COVID19 is dangerous. We have indeed heard many great recovery stories, and for that, I am hopeful that this wicked pandemic will be controlled.
However, staying home and creating a new or temporary routine is crucial. I read on Facebook this morning from a reliable source, an ER Nurse in Minneapolis, as she was home recovering from symptoms (luckily tested negative for COVID19,) her neighbors were socially entertaining outdoors, with kids playing, touching, and ignoring the warnings. For this nurse and other healthcare professionals and volunteers, First Responders, and essential workers, this was devastating, and reading it made me ANGRY.
We must stop being selfish.
I am not a fan of the POTUS, but I am a fan of his medical team plus Governor Cuomo of New York and my State Governor, DeWine. This is not political; it is about doing the right thing as outlined by the Scientist and other Professionals! When I turned 70 on March 4th, I was unable to celebrate my milestone as I was two days out of knee replacement surgery. In fact, I was one of the last elective surgeries in NE, Ohio. Although I am grateful for that, this situation is extending my recovery as the needed physical therapy I would participate in may not be safe during this outbreak period. I am not complaining as I am finding personal coping skills.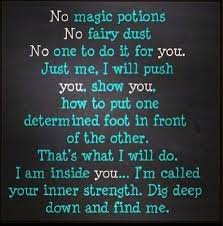 You, too, can dig down deep and find a safe journey to take going forward.
I will admit I am not a good night sleeper, often waking numerous times during 5 hours, I am usually downstairs each morning by 5 am starting my day. Upon waking, I empty the dishwasher that I run daily on sanitize.
I also re-wipe down the kitchen and in-between wash my hands numerous times. This morning I wiped down the interior of the refrigerator with sanitizing wipes as well. From my kitchen, I sit down with the ABC news playing in the background, hoping to hear that the curve is flattening and staying aware of essential communication. (Have you noticed there are some people who you may talk to during the day or connect with on FB are reciting false information or at least distorted?)
My business day begins shortly after that, updating websites that I manage and posting social media for newclevelandradio.net. I have also opened up our virtual doors and mics to YOU to share your stories, display your talent, as well as keep moving forward as we do with many of our regular podcasts. Some of our podcasters have taken a short hiatus due to online teaching requirements or family health issues. No one in our group had contacted the VIRUS, although we all know at least one person who has had.
During the day when I am not working on newclevelandradio.net, I am spending time with my husband Richard, who is the connection to the outside world as he does the grocery runs as well as pharmacy expeditions. Alex, who suffers from spring allergies, is using social distancing even here at home as he does not want anyone to think he is ill. Since his symptoms are no different than what he usually experiences in the spring and fall, he is treating them as normal. On beautiful sunny days, he does run or power walk to remain active mentally and physically healthy. We all take our temperature every day just to keep tabs on each other. We are doing our part to STAY HOME and STAY SAFE.
What are you doing?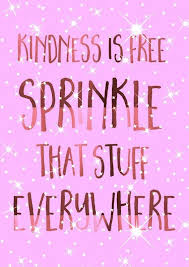 When we get the all-clear and can leave home, will you continue to wash your hands, keep your home sanitized, and maintain the kindness you have developed during this time? Will you be less judgmental of others and accept that we may not always agree, but we can agree to disagree and listen to each other?
Will, you still be willing to give of your time and talent, or will you revert to "I need to make a buck?"
Nothing wrong with earning a living; we all deserve shelter, food, and basic needs, but sharing can be so rewarding, and if we can continue to be a community, we will SURVIVE!
We are in this together so PLEASE –
STAY HOME
WASH your HANDS
KNOW the Difference between the Blahs, Allergies, A Spring Cold and COVID19
REACH out to Others through Social Media, as well as calling – skyping or facetiming
DO YOUR PART
---
Newclevelandradio.net is busy producing new podcasts and continued segments bring you the listener what you want to hear.  This week tune into:
Monday Afternoon we will post:
https://www.spreaker.com/show/michael-gershe-empowerment-and-more
I will be discussing Michael's Book and how it has touched and changed my Life!
"A person's grief never goes away. No amount of time ever fully heals a person."  But, we can learn to prevent some of the grief from occurring as well as constructively learn from it  Join Michael's mission http://www.themagicoflife.com/programs/the-magic-of-life-foundation/ A monthly Podcast
https://www.spreaker.com/show/heart-mojo-with-melinda-smith
Heart Mojo "Don't Forget to Laugh" with guest, local comedian,  Austin Roberts
Heart Mojo with Melinda Smith, Offers a Special "Don't Forget to Laugh" Each month she provides us with information that motivates her and the path that she is traveling. The content of this show is not politically or religiously based, what Melinda will be sharing her choices, your choice to choose. Join us as we turn obstacles into challenges that you can achieve. LAUGHTER IS THE BEST MEDICINE.
https://www.facebook.com/melinda.s.bilfield A bi-weekly Podcast
Tuesday Evening we will post:
https://www.spreaker.com/show/what-in-the-world-with-paul-seaburn_1
Paul the funny man wears many hats – check him out at https://mysteriousuniverse.org/ just one of the many outlets he shares knowledge and turns it into humor.  Paul also is a writer for http://12thstreetjump.com/ – Jazz and more!
Paul provides REAL NEWS not FAKE and we attempt to avoid POLITICS as he brings you STRANGE and Documented Information- we all need to smile and laugh! A weekly Podcast
Wednesday Afternoon we will post:
https://www.spreaker.com/show/viagra-falls-with-barbara-rose-brooker
Women and men of all AGES do not miss this wonderful series brought to you by Barbara Rose Brooker who at 83 is proving that AGE is just a number and Normal is only a setting on a dryer.
A renowned writer, speaker, and the creator of the Age March https://helenetstelian.com/barbara-rose-brooker/ – Barbara brings love and humor to her podcasts.  A weekly Podcast
Thursday Afternoon we will post:
https://www.spreaker.com/show/womens-enews-live-with-lori-sokol-phd
Lori Sokol, Ph.D. will be joining us to podcast on current issues.  Lori Sokol, Ph.D. currently serves as the Executive Director and Editor-in-Chief of Women's eNews, an award-winning non-profit news organization that reports on the most crucial issues impacting women and girls around the world, reaching 2.5 million readers annually.
Women's eNews Live will provide expert information from professionals on issues that are critically important to improving the lives of women and girls including:
Equality At Work/Equal Pay
Equality At Home
Women's Health (Physical & Emotional)
Domestic Violence & Sexual Harassment
Parenting
Financial Independence
Immigration
Politics
Diversity & Culture
Sustainable Living
Live interviews will be conducted with experts on each of these topics to provide the most current and in-depth information available. A weekly Podcast
https://www.spreaker.com/show/saulpaul-inspired-to-be-the-change
SaulPaul, reformed man, musician, speaker, advocate, and all-round nice guy like you and me!  Share in his journey and learn how anyone can make a change in their life.  Don't let the past define you, create the person you choose to be.   http://saulpaul.com/ Inspirational messages as well as following his journey and the many individuals touched by his Redemption.  A bi-weekly Podcast
Check out all of our podcasts at https://www.spreaker.com/user/newclevelandradio
*If you have an interest in creating a podcast with newclevelandradio.net please contact us at: newclevelandradio@gmail.com it is our mission to bring relevant interesting and motivational messaging to our listeners.  #WeAreNotJustCleveland #TOGETHER_We_Are_One
---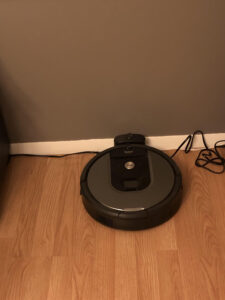 Robinski was a GOOD iRobot This morning
This morning I found Robinski docked in his area just as he should be with a message to my phone that he had completed his job.  I was so happy to see him content in the dining room and not in the middle of the floor that I might trip over.  I cannot begin to tell you how much I appreciated this as he has not been completing his nightly rounds for the last few nights and if I am not careful when I come downstairs he may be hiding and waiting for me to trip and fall.
Well, all I can say is I will continue to work with my little buddy and remind him that he is very important to our house and home and just maybe he will complete his nightly routine as programmed.
---
WHAT IS A MOTHER SUPPOSED TO DO?
Have you met Robinski?
Robinski is my iRobot! 
I know most women would take it as an insult or a slight against them if their husband or children gave them an appliance for a Christmas, Chanukah, Birthday, or Anniversary gift. However, I was thrilled to receive mine, who I named Robinski. Almost immediately, I began the process of nurturing our relationship as I took him so carefully out of his housing container and found a comfortable spot in the dining area of the kitchen to reside. I read all the instructions that came with my new buddy. I had a lack of information that came with my husband and our two sons. The guidelines prepared me to bond with my new little family member and to celebrate his accomplishments.
Robinski has the run of the downstairs of our condo every night beginning at 1 am. I chose that time to provide him the freedom to roam the dining and kitchen area as well as our living room. We did set up a barrier that came with him a few weeks after he began to get into some electrical cords under the TV cabinet, and another one under a chair that he would get stuck under. I thought his getting stuck was due to Robi just being funny and giving me something extra to do each day as he played hide and seek with me.
However, this buddy of mine has a mind of his home. I think he wants more attention because he will go about doing his nightly cleaning and get back to his docking station 50% of the time, but the other 50% he gets himself stuck, often just stopping in the middle of the room. Now I love my Robinski because 50% of the time, he is excellent, but the other percentage of time he is annoyingly frustrating. I have tried talking to him in a soothing voice, non-critical, so as not to insult his stupidity for getting stuck in the middle of the room. I mean, I understand if he got in a corner or under furniture that might not be so much his fault as the mine, but! However, that hasn't worked.
I've even tried having Robi listen to The Intentionality Guru's podcast, hoping that he may see a need to change or reconsider some of his actions based on learning from his errors. Still, no luck, he sits in his docking station, and I assume he is ignoring this opportunity to improve. (Sorry Candace, iRobots, or at least mine refuse to accept responsibility!)
So now I am reaching out to my public and asking for assistance. I love Robinski, but we need some help. If anyone has any suggestions on how I can get him to be more responsive, please email me at newclevelandradio@gmail.com . I promise I will continue to share the trials and tribulations of my buddy!
---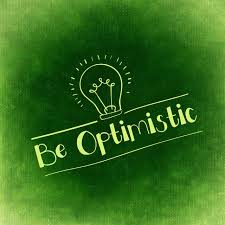 I am taking this quote from my FRIEND, Tracy William's FB Page: "Life is not shutting us down. It is waking us up. This is not pulling us apart; it is pulling us together. This is our moment in time. I am not fearful. I am determined." -Dr. Amy Acton
Dr. Amy Acton is the voice of reason and grace as she heads up the Department of Ohio Health, as the Public Health Director. When Dr. Acton speaks, she voices the facts in a manner to lessen our fears but to strengthen our resolve. There are many other health officials out in our public arena that are faltering over their words as the issue on hand continues to spiral. But Amy is correct that this pandemic is pulling us together. We are becoming kinder and gentler and washing away the difference as we make every attempt to beat this Virus.

On this Sunday night (3/22/20), as we prepare for a State-Wide Shutdown for many of us, it will be no different than yesterday or the day before but to keep us safer and to flatten the curve fewer people will be out and about and loitering in groups will not be allowed. However, the internet, through Facebook, Instagram, Facetime, Skype, and Zoom to name a few, can bring us together to share our morning coffee, a glass of wine, or even celebrate a virtual birthday or birth.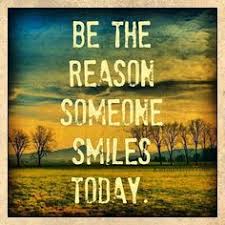 We must think with optimism and wipe the gloom and doom away. Begin with you and your family mending bridges and tying the bonds that may have loosened over time. Look around you and use your time to do what you thought you didn't have time for yesterday or the previous day. Read, sing, play an instrument, paint, draw, build, clean, and tell someone, even yourself, "I Love You!" Share your joy, allow that to be the contagious germ.

---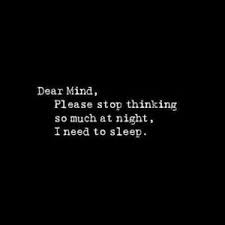 Sunday, March 22, I don't know about you, but I am not a good sleeper, and for the past six-plus months nursing my knee pain and now recuperating from surgery has added to my struggle, plus COVID19. No, I do not have the virus nor does anyone in my immediate family, but I am learning that some distant relatives (car providers) may have been exposed, and this brings the pandemic closer to home. We are living in scary times; however, we are not the first group of generations to experience a crisis.
I believe this time it is different because we are interconnected through the world-wide-web.
If you go back to World War II, information was not immediate to the world public, and each government treated the news in their partisan manner. That is not true today, and this is what makes this situation real! For those who believe this is FAKE NEWS or some form of hoax for the upcoming elections, you need to take your head out of the sand.
There is nothing FAKE about it, and the sooner we all do our part to flatten the curve, a new term many of us are using, the sooner we can get back to living a new normal.
Life will never be precisely the same as we knew it to be months ago. What we have learned through this is to become more mindful and less reactionary.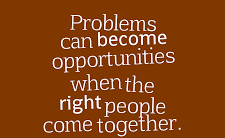 If we can work together with the scientist, the artist, laborer, and individuals in-between, it is possible that we can stop tragedies from happening, learning from the past and becoming a proactive global society. The term new normal was sharing with me about 7 or 8 years ago when I was interviewing a mom who had lost her son to childhood cancer. This mother shared her story with tears in her eyes while using the passing of her son as a catalyst to love deeper. She identified herself as a mother of five, even though her son, who no longer walked this earth, was still her child. Tyler was not set up on a pedestal to mourn but to learn from the heartbreak of loss and turn it into every lasting life. She works with other families who are going through a similar journey as she and her family offer them hope for recovery and experience in a new normal for them.
Normal is only a setting on a dryer, and there is nothing else that compares to that. We each are brought into this world with specific attributes through our DNA, but it is up to each of us to explore life and set forth on the path with the first step we make as toddlers. Others may guide each level after that, but it is up to use how to explore what lays ahead.
To flatten the curve, it means to take steps to stop something from escalating, and one way we can do that is through social PHYSICAL distancing. Just as if you had the flu, the chickenpox, or the measles, you would seclude yourself from others to prevent transmission. It is even more vital that we do that with COVID 19. This is our opportunity to come together (virtually) and spread the healthy emotional and physical vibes to ensure we conquer this pandemic.
We must stop spreading rumors of false hope and place our projections out into the world, creating anxiety, depression, or worse. It is up to the scientist and doctors to direct us with the most current knowledge and facts they are gathering during this time.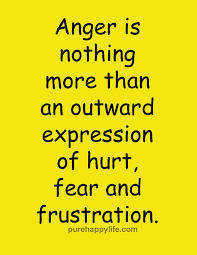 Am I angry that our President and his Clan held information back from us for months before attempting to act – YES, I AM!
Am I angry that our President is pompous to believe he is holding a cure (in his vest pocket) for us while the Scientist and Medical Professionals admit that they are hopeful but not ensured – YES, I AM!
Am I angry that our President is lying to us that when this is resolved (there may not be an end-all to this) that our economy will be stronger than ever – YES, I am!
These are just a few things that anger me and keep me up at night, but I refuse to give up hope that we will be sequestered in our homes indefinitely. I want to believe the new standard will be a kinder gentler population of individuals.
I want to believe the new forms of communication will be used to help lessen our threatening situations in life.
And most of all, we continue to wash our hands!
---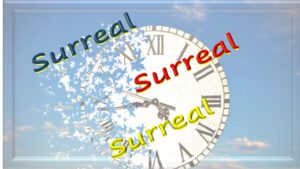 Monday, March 16th in the year 2020 and life is so surreal.  I wake up after a restless night's sleep realizing I am not still dreaming.  Although I am somewhat housebound recuperating from my total knee replacement, with COVID 19 the focus of our global society, we are all in lockdown or should be.  We can sit and complain about where this disease got started and how it continued to spread without much action to stop it or we can act now.  I know I sound like a broken record but until we accept the status quo and do our part to create a change, nothing good will happen.  We cannot assume we will wake up from this nightmare overnight, therefore we must find a way to learn from it and capitalize on being part of the solution.
Social distancing is not a new concept and many young people are scratching their heads at the rest of us as this is the way they communicate and create lasting relationships in this world of technology.  It is not the millennial generation causing the havoc, it is their parents and grandparents who don't want to be inconvenienced.  These are the same individuals that used TV, video games, and computers to occupy their children when they were young.  And we wonder why this generation of young people lack face to face communication skills.  The millennials will get through this crisis with ease and little scaring as many of their older counterparts will not.
Kudos to those that have created the internet, streaming communications to keep us entertained as well as in the know.  We now have this opportunity to create a venue that will reach not just one person but an infinite number of people who may be feeling left out and alone.  Performing a favorite song, reading a book for others to sit and listen to and enjoy is just one way to connect.  Bakers, artists, designers can offer up YouTube videos providing instruction and interactive communication.  If you have any opinions on a subject, a craft or business to share during these stressful times, newclevelandradio@gmail.com would like to feature you in your own podcast.  We care about making a difference, one person at a time.
---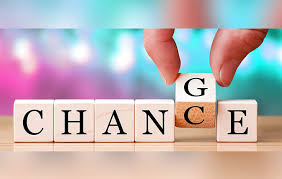 The Ides of March
3/15/20
It is 12:52 am on this Sunday morning and I cannot sleep.  I was warned that after knee surgery insomnia is normal, and yet I have experienced this poor sleep pattern for years but now it is at his worse.  I try to stay in bed and relax an allow myself to doze off again for another 15 -20 minutes spending a 6 – 8-hour cycle of up again, down again exhausted me even more.  However, this morning I chose to come into the studio office to share the following: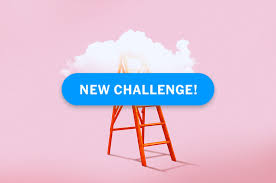 Prior to my surgery on March 2, 2020, I made every attempt to be actively engaged and independent as I had been warned I would have limitations after a total knee replacement.  Despite the warnings and all I learned through the educational materials UH Hospital and Dr. Petersilge provided me with, I am still not as prepared or willing to accept the changes I am feeling physically, mentally, as well as emotionally.  Someone on Facebook told me I was lucky to be recuperating now as we as being shut-in, hunkered down to wait out the seize of this virus.  May I remind this person and anyone else that believes this, I am not sitting around waiting for the SKY to Fall!  I am not being reckless in where I may go nor exposing myself to others who may be.  But, as nice as our condo is, comfortable and clean, it can feel like a jail cell if I can't walk (hobble) around the front yard or take a ride to DQ for an evening treat.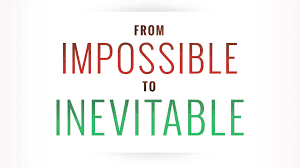 Changes are inevitable and despite what we may be told prior to tomorrow, nothing remains (exactly) the same.  I think I mentioned this in a previous blog but growing up in NW Detroit I believed I too would marry within my faith, live within blocks of my parents and friends, share in daily activities as well as holidays and times of distress like now.  However, what I thought in my mind and planned in my heart turn many detours over the years and I have never lived near my side of the family nor my childhood friends.  My fate took me to several different locations, and as a married woman, I lived in the same area as my in-laws and the friends of my spouse.  I carried an olive branch with me for many years and offered the comfort and safety of my home to others while not receiving the same in return.
Over the years I evolved from being open, kind and loving, to experiencing rejection and regret, isolating myself from what I needed, people!

When I opened my eyes one morning with tears running down my cheeks, I realized that no one, not you or anyone else can make me happy.  You may add to my delight and the experiences I perceive, but I must have the open heart and mind to feel the emotions that make me smile.  Also, you can't make me unhappy unless I allow your negativity to filter into my mind-body, and soul.  If I choose to allow that, it is my decision and mine alone to deal with.  Others may attempt to guide me to a bright spot and if a hand is extended, I will be glad to accept the challenges that change us.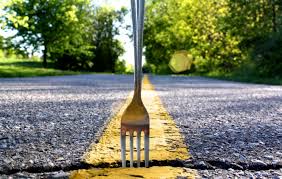 Change is not bad, it's in our human nature to make detours while look for the path that compliments us the most..today this is just another part of my journey.  Join me or take the fork in the road.
---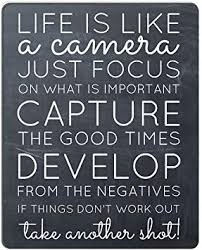 3/13/20
Thirteen is a Lucky#
Friday the 13th! If my parents taught me one thing, the Omen that comes with this day are brought on by the negative thinkers. On Friday, December 13, 1974, my father was scheduled for open-heart surgery at the then, Harper Hospital in Detroit. My dad's Cardiologist was Dr. Lee, an excellent Chinese individual who was God's gift to Pop's extended health. Through his guidance, he led my father to an excellent Heart Surgeon (I can't remember his name…) who performed a multiple by-pass on my father. At the time living in Michigan, individuals who needed this new surgical technic were coming to Cleveland Clinic. Yet, my parents saw something in these two compassionate for life medical men. I stress this because what Jewish man in the day would pick a Chinese doctor and a surgeon with a stutter? I remember my brother Gary in his dry wit, saying, he hoped his hands didn't stutter… and they did not. Despite the procedure being 12 hours plus and ICU for weeks back in the early 70s, the slow recovery my Pops made, was a miracle for a man who had suffered his entire life with Angina and other heart ailments. Yet, my father's heart was so big those he met for a minute liked him and his words, "Words by Harmon." Friday the 13th gave us another 30 years of love one-on-one with my dad! Nothing wrong came from that day; in addition to the extension of my father's life, we learned to look past the difference of others and embrace them for their strengths!
Over the past eleven days, my positive thinking and reassurance have been challenged, but I did not give up. I knew total knee replacement was not going to be a 'walk in the park.' Whether I or anyone else wants to accept it, it is a major surgery that removes a part of your natural body, the kneecap, and all the destroyed cartilage, replacing it with a mechanical knee (not really bionic) that is attached to the femur and the tibia. Watching the video on knee replacement, you can see how the operative leg (knee) is manipulated during the surgery, and the bruising one may expect. For me, this included swelling and black and blue discoloration from my groin area to the tips of my toes on the right side of my body.
Initially, after surgery, I could feel nothing from the spinal and nerve block, a little worrisome but normal!!!! For the first twenty-four, I thought I was a Superwoman experiencing little or no pain, but soon after returning home 24 plus hours later, the nerve block wore off, and the tightness and pain increased. I'm not too fond of medication as I have had little success with narcotics, and many of the over counter pain meds either upset my stomach or increase my migraines, trading one pain for another obstacle.
Today, March 13, 2020, I believe I am turning the proverbial corner my brother Joel asked me about the other day. Following my post-op appointment and some of the challenges from the past couple of days, I took a more holistic approach to my extended recovery. 
Virtually one step at a time. 
Celebrating each step and the future of my new partner through life, my potential is to reduced pain. "The metals used in artificial knees are alloys of cobalt-chromium and titanium. The bearing portion of the joint is made of a high-grade, wear-resistant plastic. The metal-plastic bearing combination is the most common type used in knee replacement implants worldwide."
This is in addition to my ageless body, which includes a rod and screw in my left femur/hip that repaired a break in 2015, as well as a titanium implant in my left reconstructed eardrum. Despite the cost, pain, and downtime, this may have caused me over the years it has also provided me with a better quality of love, embracing myself to go the next mile.

As of this coming week, I will begin a journey with one of my favorite people in the whole world, Barbara Rose Brooker, who be podcasting "The Rant" with us on newclevelandradio.net  https://www.spreaker.com/show/the-rant-with-barbara-rose-brooker . Just as beauty is skin deep, so is the power to overcome physical and emotional deep-seated issues. We will discuss many topics and encourage you to join in. A knee replacement is not because I am old or older; it is because of the wear and tear of a body part through misuse, accident, or genetics needing repair.
A rod and screws in my femur/hip have nothing to do with my sixty-fifth birthday in 2015, but the fact that I stepped wrong and slipped on a large patch of ice. And the loss of my hearing was more genetic than age as I suffered from adult ear drainage issues. Unlike a toddler having tubes to correct the problems, the tubes in my ears developed a more significant dilemma, hearing loss.
As I recover and continue to grow newclevelandradio.net with all of you, I will cherish the new parts that will provide a better quality of life and allow me to spend my days make each day a better day for us all.
---
3/12/20
IT's A REAL NASTY VIRUS
This is not about you or me – It is about all of us – Globally!  Do not be Selfish now is the time to make the changes to sanitize our lives.
We are still living and breathing, and it is up to us to stop the panic and work within the limitations to prevent, control, and destroy the VIRUS before we are anymore infected. It may not be easy to accept these limitations because we (just like the millennial generation) have grown to expect the freedom of choice, which often includes instant gratification. I may not trust President Trump, and there is a little bit of suspicion that if anyone could be part of this Pandemic, it is HE and the people he plays with to control the world. However, he is not the only one who has made these recommendations to enforce the closings of schools, as well as multi-million-dollar sports franchises, to name a few of the changes we will are facing during this ERA of The Corona Virus.
Now is the time for us to come together and become strong, share with our family and friends, and stop the greed. Many (I believe a majority of us) will be facing financial deficits that we may never resolve. Whatever days, weeks, months, or years we have left on this earth will change drastically; however, as a community, we can stop the bleeding and become kind and caring humans!
The Coronavirus is not just affecting the poor and less fortunate of the world; it has no discrimination. However, we can discriminate on how it affects us. Sanitary conditions are necessary, and limiting the infectious spread of germs is paramount. We have become complacent as we cough and sneeze into the air, forgetting the hygiene rules we all have been taught as children. Washing hands is simple, cough, or sneeze into the crook of your elbow., not into the open space.
If you are sick, do not go to work, and yes, Risk a bastardly employer who may fire you for protecting their company and staff members.
A vast majority of us work virtually or socialize in this manner, so make the most of this time and keep yourself healthy and be kind unto others.
Newclevelandradio.net would like to begin a forum of discussions on how we can do this. It starts with getting the facts straight from the CDC. You may feel like our government has taken you hostage, but consider what will happen if we gather at sporting events, concerts, plays, shopping malls, etc.
Let us keep our exposure at a minimum.
If you are a religious person, YOUR GOD will hear your prayers from your home. Sitting in a beautiful Church, Synagogue, Masque, or Sanctuary is not as important as allowing spiritual guidance to comfort you.
If we take these steps to stop the spread of this horrific disease threat, we will once again gather in peace and harmony.
---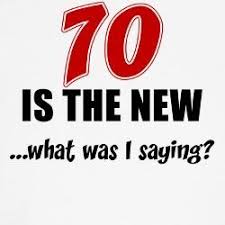 A Happy Salute to Barbara Rose Brooker – 70 is not old!
3/1/20
March 1, 2020, just three more days until I turn 70! I must say there once was a time that I thought 70 was old. I feared the fact that I would get old, wrinkled, weathered, and have nothing to show for it! Ok, I was not born with a spoon in my mouth, and when my mother went to work full-time in the early 60s, I became the family's, "Matilda." At the age of 10ish, I realized that my mom needed some additional assistance around the house, and I began to take on certain house chores to help her out. My two brothers at the ages of 14 and 18 were not much help. My brother Gary at the age of 18, did learn how to do his laundry; and a pile of it was always somewhere in his room. The same place he shared with Joel, who had plenty of dirty clothes lying around the same room.
I avoided their room because if I dared move anything out of place (out of the piles), I would get more than my hand slapped. However, I learned at an early age to be a Balabusta, a good housekeeper. However, if mom were still around today, she would tell you I was the only one of her kids that washed dishes that always looked dirty. (I refuse to accept that!) In some ways, I grew up quickly being a latchkey kid before the term was invented and feeling the responsibilities of keeping my family happy, doing chores.
Growing up quickly also included getting married at 21, before either my first husband or I was ready. However, in the 60s and 70s, it was not unusual for couples to marry young and begin producing their family. When we realized we were not a match made in heaven, nor would we ever be, we divorced as I approached the age of 30, and I was a youngish single mom. Not knowing how to be alone again, it was both difficult to date and be a mom and ex-wife. I was lost until I met my best friend, my soulmate, my husband of 36 years, Rich.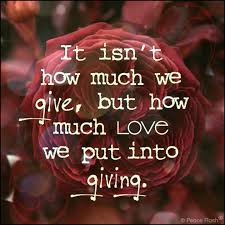 Rich is not a gift-giver on the special days designated on the calendar. He overwhelms me with flowers, just because or recommends a special night out, knowing it may be a stretch in the budget or encourages me to buy what I want, not necessarily needed.
My husband is my precious package in life who not only helped raise my oldest son, Steve but has been a loving father to our late in life production, Alex.
I am 3 weeks older almost to the minute of Richard, yet he has kept me young as we have both encouraged each other to stay on top of technology, the arts, and life as it is.

Because of my husband, when I met Barbara Rose Brooker, I knew "The Rant" her podcast with me, and newclevelandradio.net was kismet. Barbara is a proud 83-year young woman who continues to express and impress those she meets. I, like Barbara, have refused the yearly birthday number to get in my way to move forward and create something new and exciting.

I am fortunate that I have inherited the genes of my Baube, Ida Oleshanky Freedman, and my mother, Dorothy "D'Vasha" Freedman Moss. At the age of 96, most people mistook my mother as someone 20 years younger. I know I spoke about my mother yesterday, but to share one more comment, as my brother Joel noted, my mother always had something to say about everything and everyone.
She was a brilliant woman who did not always recognize her smarts. Her artistic talents, and her ability to smile and shine, are still felt by all who knew her. (I only hope I have inherited some of those genes as well.)
On Wednesday, when I turn 70, I will have a new right knee to go along with a rod and screw in my left hip and a titanium implant in my left ear. My added parts will provide me the ability to keep exploring my options. I will continue to meet new dear friends, love my family, and work to bring kindness to the audiences that listen to our podcasts at https://www.spreaker.com/user/newclevelandradio -click on the menu podcasts and this is just the tip of the iceberg for 2020!
I ask you all to stop looking at the year you were born of the number of years you have been on earth, if you do it right there is tomorrow so be part of the bigger picture and let the world know you are not OLD!  Join The Rant with Barbara Rose Brooker https://www.amazon.com/Love-Sometimes-Novel-Hollywood-Controversial/dp/1642934127
---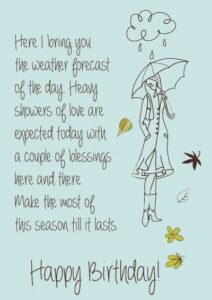 Today is February 29, 2020 
On March 1, 2015, when my Momma celebrated her 23 3/4th years or her 95th Birthday with friends and family, she spoke out as any D'Vasha would! My mother proclaimed she wanted to live to be 100 years old, and she was going to hang around to nag us. You see, my mother was a Leap Year Baby, one of the lucky ones who aged every four years.
Someone in the group, maybe me, asked why is 100 important, and she answered with pride, "The president will send me a letter of proclamation on that day, and The Today Show will announce my name on national TV."
Going forward, just about six months, my mother informed us she still wanted to reach her 100th Birthday, kvetching and enjoying life with her friends at Jewish Senior Live (West Bloomfield Hills) and watching her children, grandchildren, and great grands fulfill their dreams. But, if the pattern that was emerging and Donald Trump ran for and won the presidency, she would not want him to mention her name or proclaim her "anything!" For the next year and a half, she discussed this with me every week when we spoke (I live in Ohio, Momma resided in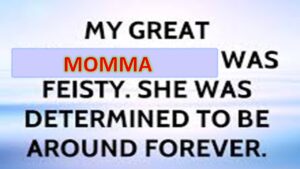 Michigan.) Some of her conversations got a bit heated often ignited by a daily conversation she had with my brother Joel, who would call her while listening to CNN of MSNBC news, debating with the individuals on the news often discussing the emergence of TRUMP. My mother may have experienced early dementia episodes. When it came to politics and her country; she was adamant that she would never vote for "a shtik drek" (a piece of shit in Yiddish!) Mom was first-generation American and her parents, my Baube and Zayde migrated from Russia where they witnessed evil living in the pogroms and observing the raids by the Cossacks.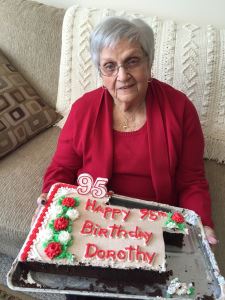 August 2, 2016, my beautiful mother suffered a stroke that left her blind. She was now 96 years young, or 24 Birthdays younger! Initially, the stroke only affected her sight; however, her brain told her she could see. Due to her age and the possibility of yet another stroke, her medical team implored upon us not to inform her she was blind. By the time I arrive in Michigan to be with my mom, almost 12 hours after her stroke, she was sitting up in bed having a conversation with her granddaughter Sue as if it were a 'normal' day. But for me, this was anything but ordinary.
This is the second day in my life I fell in love with my mother. The first day was on March 4, 1950, when she held me in her arms as a newborn, and I felt safe and loved. On August 2, 2016, it was my turn to take her in my arms and make her feel safe. It was on that day that my heart filled with so much compassion and love for this beautiful, strong tongued lady. Sometimes her words may have convinced you she was a bigot, but in truth, my mother opened her heart to many.  
In Judaism, we have a tradition of Tzedakah- Tzedakah is charity. Even when my mother had little for herself she was a giving person, whether putting her change in the 'Pushke" the charity box or baking or providing her sewing skills, mom was always volunteering to be the help so many needed.
Mom knitted caps for newborn babies, produced rag dolls for the underprivileged children, and was a rocker for babies born with drug addiction and or in need of love.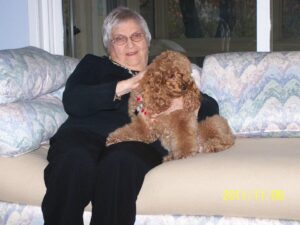 After a week in the hospital, we chose to bring mom home. My brother Joel, cousin Kayla, and I spent some time looking at facilities that might be appropriate for mom. But after a day of total contemplation the decision was made to let mom live out her days at home, Joel and I chose to stay in Michigan and be there to oversee her care with professional caregivers on hand. Since mom was mentally alert, we could not see how rehabilitation or being moved to a facility where she would live out her short life ahead made any sense. Yes, the doctors informed us that mom would most likely spend her days, weeks, months bedridden, but it was up to us to provide her with a journey that would be painless and peaceful.
One thing I learned during the 12 weeks we shared with mom was to follow her lead. If she told me she liked my red blouse when I was wearing a black shirt, I would thank her or ask why she likes it. Mom drifted from mental competency to early signs of dementia, but for 10 of the 12 weeks, she was aware of the 2016 election, and each day she would ask if Trump was going to win. Both Joel and I continued to assure he would not (I hated lying to her!) When her absentee ballot arrived, she was very aware.
When she voted Joel, one of her trusted caregivers, and I were in the room with her. She reminded us that her vote was private. Joel sat next to her and read her the ballot and helped her fill it out as we witnessed her making choices. SHE DID NOT VOTE FOR THE TRUMPSTER!
The next weeks seem to be a blur because soon after her RIGHT to vote, mom slowly slipped away from us. Our conversations were more about the past than the future, but she did often repeat that we should not vote for TRUMP, this stuck in her brain!
My mother passed away on October 11, 2016, Joel and I were with her as she took her last peaceful breath along with one of her favorite caregivers. I sat by her side through the ritual of Hospice coming in to confirm her non-vital signs, the local police to ask questions to rule this as a natural death, and the Compassionate Ira Kaufman Staff who transported my Momma to prepare for her journey to join my Pops, her parents, brothers, sisters, and her special niece, Gloria, who passed away weeks before Momma. We laughed that when mom arrived in Heaven, she would be surprised that Gloria was there waiting for her too.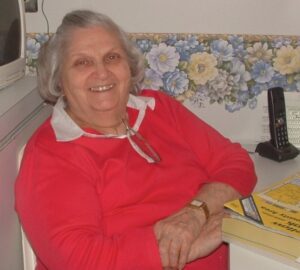 So today, as I "Remember Momma," I will celebrate her Birthday as she would have been 100 years young today. What she didn't know was that when Trump was elected president (Poo, Poo – Spitting on Evil,) Heir Trump discontinued sending Birthday Proclamations to Centurions.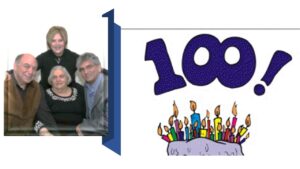 However today I Proclaim my mother would be 100 years YOUNG and this would be her 25th Official Birthday.

---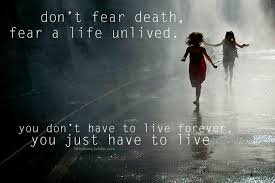 I want to share a revelation with you! For most of my life (I will be 70 on March 4, 2020), I have been somewhat sheltered.
Most of my family was healthy and hearty, as were my friends. My grandmother seemed to have heart attack after heart attack, I spent many late nights as a youngster sleeping in the lobby of Harper Hospital in Detroit; however, by the time we arrived she was on the road to a quick recovery. My father also had heart problems (Angina), and yet he too was never down for the count too long. Even though I have had some health issues, knocking on wood, they have all been minor in comparison to what I have been experiencing through friends and family.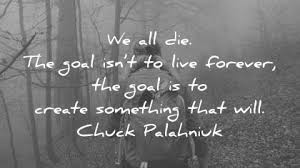 As many of you have read through my blogs and posts on Facebook I will be experiencing a knee replacement on Monday, March 2, my birthday gift this year is a new knee, almost as special as a new diamond ring, but much more useful. However, since mid-2019 I have witnessed directly or indirectly friends and family members battling CANCER (FUCK IT!); lost of spouse, parent and or children, learning of a diagnosis of Dementia or Alzheimer's, making adjustments to divorce; and the responsibilities of being an adult in the crazy world that seems to be imploding around us. My problems and issues in life are minimal in comparison to so many that I love and care about. Some of the people I am referring to above I have known most of my life while some are new friends that I call family because of the bond we have created. It doesn't get more comfortable when the person is older, because as my friend Barbara Rose Brooker says, mature and older are just words. Age has nothing to do with illness, death, and dying!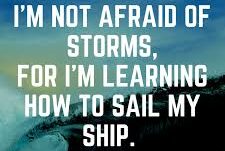 I am very proud of the growth of newclevelandradio.net. Although it is not the initial concept that my son Alex envisioned when we supported the venture of the internet podcasting media, it has taken on a form of its own. We provide a variety of podcasts that are meant to give the listener guidance to find their inner strengths and happiness. We all can get through the day with a smile on our faces and in our hearts even when it feels broken. We have the opportunity to heal the pain by keeping the positive moments in focus. We decide if we are happy or sad!
Locally, weather forecast Beth McLeod has been an inspiration in my life. Her husband, who was more significant than life, Fred McLeod, died in 2019. His passing was sudden, and the city of Cleveland and beyond felt the loss and pain along with Beth. Beth took the time she needed privately, and when she returned to Fox8, it was with grace and glory. When I read her words on Facebook or watch her give the weather report, I see a woman who may be struggling but has continued to live wholly and happily.|
Fresher, in my mind, is Vanessa Bryant, who spoke so eloquently at the memorial for her husband and daughter. A loss of a spouse is painful, and to lose both a spouse and child must be devastating. On the day of the crash, as I sat glued to my TV, I could not imagine did not want to imagine how she was coping. However, she is a role model who will show many of us that despite the pain of loss, we must go on. Those that have passed on would not want us to live in a state of limbo.

Another person who has touched my life is Amy Ferris, a fierce woman who has lived it, and continues to pursue happiness even when she uses her infamous "fucking language." From a young child to a mature woman, she had embraced the ups and downs of life and has journeyed to keep climbing the mountain. Her soulmate iKen is her sidekick, partner, lover, and mate for eternity. If you read her blogs and posts, you may scratch your head and ask how she has accomplished all she has with the greatest love for REAL PEOPLE. I am blessed to be part of her circle, and I will never break the chain!
My friends Sherry Amatenstien, Suzy Unger, and the extraordinary Barbara Rose Brooker have been helping me heal from the loss of my mother three-plus years ago (my mom would be 100 this Saturday, February 29.) These women, including Amy, have allowed me to pour out my heart to begin to understand loss, and how loss can make you stronger, healthier, and even happier. What I do today is not just for me but for my mom, and dad who instilled in me to look in the mirror and see what others saw in me.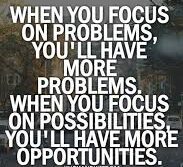 It's FUCKING challenging to hear about the Tsuris (problems, pain) others are experiencing, but as a friend and compassionate person, I leave my shoulder open for you.
We open our hearts to you on newclevelandradio.net, and I believe I am more durable and better because of all of you!
---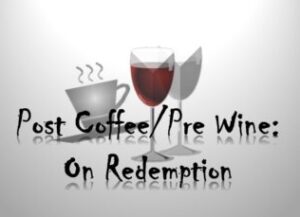 I am listening to a podcast by Pre Coffee/Pre Wine: "REDEMPTION" hosted by Amy Ferris and Teresa Stack and their guest, Henriette Ivanans- McIntyre and I am so pleased that they are sharing their talents and influences with us.  Henriette is an extremely eloquent individual sharing her life stor(ies). (https://www.henrietteivanans.com/)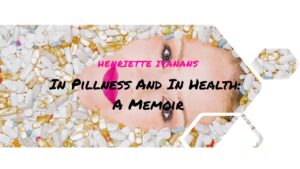 "In Pillness and in Health" and is a journey about finding her path.  She discusses that sharing stories is always us to recover and redeem ourselves.  We all have done bad things and doing bad does not necessarily mean we are bad people.  In fact, the majority of us are not good!  We must walk through our pain to recover and feel better.  We must forgive ourselves before we can expect others to forgive us.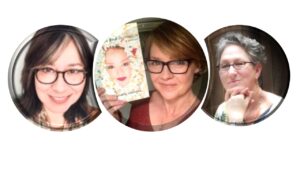 When you listen to Amy and Teresa walk their guest through this episode it is amazing how I can find my life being shared in bits and pieces.  Unlike Henriette, I am not a medication or alcohol addict, but I have been an addict to my thoughts, and there are similarities.  We must work through our steps to find inner peace.  My drug of choice was negativity and it was destructive!  But I took the path to positivity, even when others were reminding me of the "bad things" I did in the past, at least that was what I was hearing!
What this conversation is providing for me is an honest dialogue that we can redeem ourselves and find the beauty in the dawn of each new day!
Thank you, Amy and Teresa, for being part of the newclevelandradio.net family!
---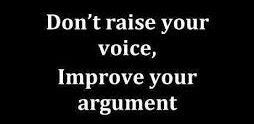 2/20/20
I watched the debate last night, although it was not how I learned how to debate while in school as a communication major. Instead, it was an argument that one might witness in the boardroom or a bar. Sadly, we have not learned how to communicate civilly and present the facts to evaluate fairly and thoroughly. I see no reason to raise voices and accuse each other of wrongdoings unless the circumstances are stated or referred to so we the voters can confirm if the truth was presented or if we heard evil assumptions.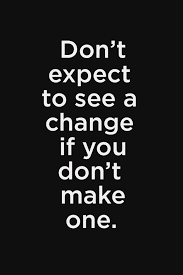 If last night's debate was supposed to separate the Democrats from the Republicans, what it did was show us that those running for public office are all the same just with a different name badge. OK, don't ruffle your panties, I am not voting Republican unless someone with integrity can step in and beat out Trump. I am betting on those left on the stage last night will come together behind closed doors and collaborate on beating Trump with honesty and a realistic vision to bring this country back together again.
We will never have everything we want! Health Insurance and Medical Care must improve, but it is not going to happen overnight. We must use what we have and build upon it and accept as we move forward, there will be forks in the road that we may need to detour down to make additional changes.
100% will never be happy, but we have to bring a majority together and assist the minority as well. In addition to health care, attempting to make wealth more even will take stronger individuals willing to work from the bottom up. The upper echelon must recognize these people (you and me) and pay us fairly as we make money for them. We should be paid for our efforts, shortening the discrepancy.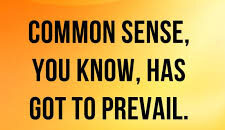 What I am suggesting is using common sense.
We have several good competent candidates running for President, and I am not including Donald Trump, who has proven himself to be incompetent. The Democrats need to discuss global warming in a manner that we all can understand. Eliminating emissions control will destroy the atmosphere. Look at what has happened over the past and how EPA control can make our world healthier- we may not be able to repair the OZONE layer. Still, we can keep from destroying it and us! Again, one step at a time. Recycling is not difficult. As a child of the '50s, we had to separate garbage and trash. One day a week, the city picked up garbage and, on another trash, – trash is today's recycling! We have paper and cardboard drop-offs in most towns, and it's not difficult to pack this up in your car and recycle if you don't have a community pick-up where you live.
Additionally, my sister-in-law TL (https://www.terri-lynnpellegriphotography.com/) has guided me to compost. I don't have a real compost area where I live, but I use my coffee, tea, and eggshells, and biodegradable items to feed my garden. Just that little bit is a step towards a cleaner environment.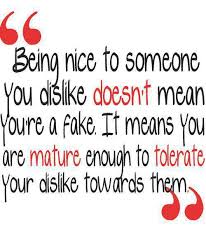 The Democrats and those on the fence who are not happy with the last four years need to communicate and stop using evil speech. Evil speech has become part of our daily conversation, and we need to focus on the positives. I applaud Senator Warren for calling out Bloomberg, "Elizabeth Warren skewers Michael Bloomberg, calling him 'a billionaire who calls women fat broads and horse-faced lesbians.'"
Bloomberg is just another billionaire like Trump – Trump was a Democrat turned Republican, and Bloomberg, a Republican, became Democrat. Right now, it is not about Dems versus Reps; it is about getting Trump out of the White House and creating a playing field that will allow us to be free Americans!
Evil speech kills. I was bullied as a kid, and I have been bullied as an adult. As an adult, I was told by a woman that she would not choose me to be her friend, but since we had sons on the Autism Spectrum, she would have coffee with me! Really???
I don't need anyone's pity; you and I need awareness and passionate consideration. We are all in this life together. For all, we know this is the only chance we have, so let's do it right.
Please open the door for another, be kind, smile, and in return, don't expect anything; it takes time and work.
---
2/19/20
I am always proud to share information on the incredible Amy Ferris, "Post Coffee/Pre Wine" REDEMPTIONS https://www.spreaker.com/show/post-coffee-pre-wine-amy-ferris-teresa-s
From Lyena Strelkoff:
Every woman I know plays A LOT of roles in life. Mother, daughter, mentor, artist, wife, activist, business owner… And it's very easy to get lost in these identities. Even when we are doing the "right" work and we're in the "right" relationships, it's incredibly easy to become defined by our roles and separated from our Essential Self.
But living like that leaves us depleted, uninspired and exhausted. That's why I have created Coming Home and invited Amy Ferris to join me.
It's a two-day, non-residential retreat meant to facilitate a return to who you really are. Beneath all the good roles you play, the stories you tell yourself, the world you're holding up on those brave shoulders. It's meant to nourish you WAY DOWN DEEP, with a beautiful, natural setting; delicious, nourishing food; stillness; ceremony; sisterhood; and the soulful work of writing your way back to what is real and right, to what matters: TO YOU.
It's a writing workshop, yes, but with a deeply healing intention. A sanctuary for your soul. March 14 and 15, 10 – 5 both days, at a private home in the foothills of the northern San Fernando Valley; $425
---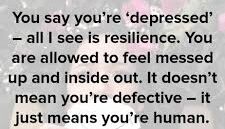 2/13/20
I've asked this question before; have you ever been depressed? Depression does not mean you are suicidal or manic; what it refers to is a feeling difficult to describe, and often we cannot pinpoint the exact cause/reason for this mood swing. Statistically, we know abuse, of any kind, can lead to a life of depressive thoughts that often are triggered by sights, sounds, and fragrances. Medication can cause a temporary or even long-term cycle as well as food. Loss is another, whether by break up, death, or separation of some form.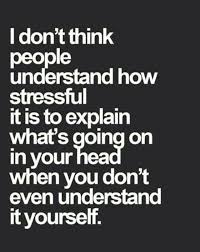 Today I woke up feeling lost and depressed. I cannot put my finger on it, and I've been trying all day to appear fine, but my brain doesn't want to go there. I'm tired, physically, and emotionally, yet I want to keep working, doing, and stepping forward in my journey, but the weight of something is pulling me down. I know depression, and I have experienced it a good majority of my life.
I allowed it to control me, and as a child, I was a crier. I felt like the world was against me, and when I didn't feel that low, I didn't allow myself to enjoy the moment, or as we say today to be mindful. The only way I knew how to function was to make someone else happy, I was the pleaser, and yet it was destroying me from the inside out, hence the tears!
My depression is under control, and I know that today is a blue day, not powder blue with white angelic clouds, but a dark teal almost black and storm-like. Yet, my body and mind are not hunkering down for protection; instead, I am battling through this fog. It's real, and I can't explain it, and I wish people would not ask me to.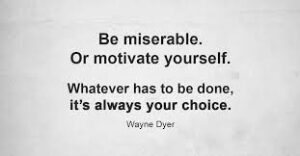 Allow me my day (or two) to spear the dragon and get back to the calmer side of life. But know this can rear its angry flame breathing mouth at any time, it may be with a blink of an eye, a word uttered, or not. You will know when I am experiencing this storm because I will not be looking for perfection, I will have to face the demon first and return to a more tranquil existence when I have concurred it!
Please don't count me out…I know you have had these feelings too!
---

2/10/20
Life goes on even if we choose not to take a walk down the path. Each morning when we awaken, we are greeted with a new day. We can treat each day as a gift, or we can trash it. I prefer to look at the sunrise as another chance to "Get It Right."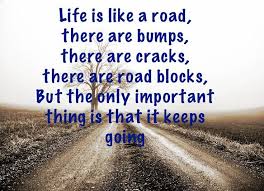 Over the last couple of months, I have been faced with some health issues that are minor in the comparison of so many others I know. I refuse to allow a black cloud to hang over my head, and instead, I would rather open-up my eyes each morning and celebrate the person I have become. I used to be that whoa is me person, a Kvetch, as my father would say. That persona did not reduce my pain and troubles but instead fed the angst that poured from the inside out. It wasn't until my oldest brother Gary kick me in the proverbial ass that I made changes and began getting it right.
Candace Pollock reminds me to observe where the feelings begin and trace them.  https://www.spreaker.com/show/the-intentionality-gurus-candace-pollock –
Bi-weekly newclevelandradio.net hosts Candace Pollock and The Intentionality Gurus, where we work through a personal coaching session. I have learned so much about myself over the past two years by delving into myself while I observe, think, process, and make the changes I desire…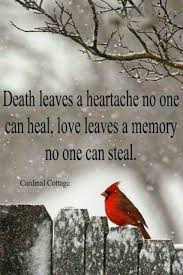 When my mother passed in October 2016, my brothers and I shared that we were now the patriarchs and matriarch of our family. The generations before us had passed on, and now we are the elders. However, that does not mean we are old or incapable of living and following a new path if we so choose. The choice is a democratic right, and I was born in a country that provides me with many freedoms that other countries in this orb do not have. I had been on a path of experiencing and living life to the fullest before her death; I chose to make this commitment for me. I knew my momma and pops would shine their light down on me.
The biggest step I have taken is to be independent while still in a loving relationship of thirty-six years.
My husband and I do not have to like the same things, but we can share and collaborate while enriching our lives.
It's OK to say NO when that is the right answer, taking the fork in the road may be Shangri-La.

---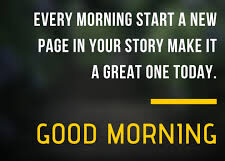 2/8/20
When yesterday was a fantastic day, can today be any better? The answer my friends is yes because with each waking moment we can turn it around. "Who can turn the world on with her smile? Who can take a nothing day and suddenly make it all seem worthwhile?" Well, if you grew up watching Mary Tyler Moore and wanted to be in broadcasting and communications, these words from her theme song most likely inspired you as they did me. However, it took many years for me to take a leap of faith and do what makes me HAPPY. Is it hard work, yes, but it makes me smile, and I am hoping that is making it all worthwhile for everyone I meet.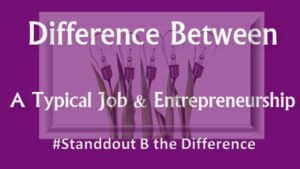 Yesterday I picked up a new podcast, thankyou Myra Rosario for trusting in me to bring out your truth. https://www.spreaker.com/show/b-the-difference-with-myra-rosario  I was just a guide, a catalyst to assist you in what you are capable of producing. 
Additionally, I reached out to Robin Jay a guest on Heart Mojo this week, 
https://www.spreaker.com/user/10697139/heart-mojo-with-melinda-smith-and-guest-_3 and invited her to share her voice, vision, and compassion with our listeners. And the cherry on top of the cake was a referral from Suzy Unger https://www.spreaker.com/user/10697139/transitions-with-suzy-unger-with-barbara, not with just one potential podcast but for two. One with her guest Barbara Rose Brooker and also with a dear friend and mentor of hers, Eric Holmes, an extraordinary woman, professor, therapist, trauma expert, writer. Within the next thirty days, we will have grown almost 50% since last year, and we are not done yet.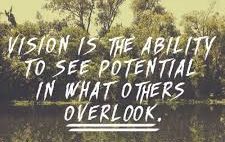 To all my amazing clients working with newclevelandradio.net, I continue to learn from you as I guide you through this multimedia/social media process. It is still virginal, and I am so excited to be riding the wave with all of you, plus whoever joins us in our growth.
When I had the vision of completing my degree and advancing myself to follow my passion that includes; TALKING, LISTENING, ASSISTING, PROMOTING, WORKING, and DEVELOPING, I was told I was too old and even too naïve to think anyone would care to hear my voice.
I like Myra Rosario, and many of our podcasters have had negative comments made that often would keep anyone from taking the first step, but I chose that step. I was determined to prove to myself that I could create https://newclevelandradio.net/ #WEARENOTJUSTCLEVELAND – and I have.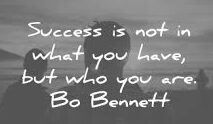 Currently, the company is owned by my son Alex who entrusted this format to me, and this will be my legacy for him.
I am walking the talk that I have attempted to inspire others with and that the word NO means #IWillTRY!
The men and women that I have aligned myself with are ordinary people; some may live in fancy houses; others may not. Success and growth are not the house, car, or awards you win; it is all about finding your inner happiness that will wipe away the tears that may form, the feeling of that internal hug that assures you, "You can make it after all."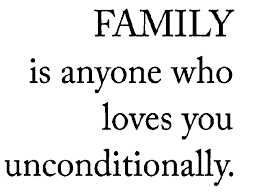 On a side note, my brother Joel Moss (http://managramusic.com/site/) has worked with some of the very best in the music business. He has won awards and has hob-knobbed with the Rich and Famous, but he is still my brother Joel, who occasionally likes to tease me. I have achieved my success having the love and friendship of both of my brothers, including Gary Moss (https://just4thespellofit.com/), my best friend and husband Rich, my two sons Steve and Alex, and all of you!
---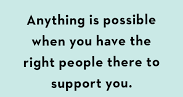 2/7/20
Women / People have strengths that they are often unaware of until they allow themselves to bare their truth. Over the past couple of years, since the death of my mom, I have opened myself up to listening, learning, and contributing with individuals to make a difference in my life and theirs. I am not afraid of being wrong, making a mistake, or even looking foolish because if I didn't try, I would never know what I am capable of accomplishing.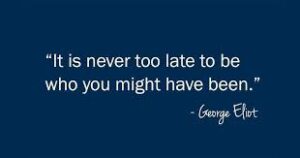 When you surround yourself with people who are like-minded as yourself, you lean on them for strength as they lean on you for intensity and together unite. We may not have the same color skin, our religious beliefs may vary as well as our politics, but we find the common thread that binds us together to keep us secure. To be independent does not mean you are alone and lonely; independence is the ability to rely on yourself and to know your inner being that is your vital resource. A year ago, we had a handful of podcasts at newclevelandradio.net. Today, we are brimming over and still growing. Our podcasters know that it takes a team to build a mountain, and we are heading in that direction.
---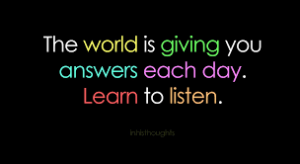 2/6/20
The better part of today I have been redesigning and organizing the website there is always a better way to tweak the system and I am always listening to those who surf our site and make suggestions.  Our site and our podcasting are growing by leaps and bounds and as a woman business I have a tendency to get a little behind but all it takes is a comment or a notation and VOILA, I am on it.
Just as I say that I want to share with all of you that the week of March 2nd, in fact on Monday, March 2nd I will be having knee replacement surgery.  Many of you followed my exercise and workout journey that got waylaid by a knee injury.  Originally, I had hoped some ice and rest would fix it up but neither cortisone, gel injections and Physical Therapy did not resolve the pain, limp, or injury.  So, the decision was made if I want a quality of life and get back to exercising and enjoying the outdoors this spring surgery is the answer.
I am hoping within a couple of days of surgery I will be capable of sitting up at my desk to podcast, blog, and keep business going, however, unofficially I will take the first two weeks of March off and many of our podcasts will pre-record and all I will have to do it post them for your listening pleasure.
I also want to note we have two more podcasts that will be starting soon one with Barbara Rose Brooker with the topic Ageism that is about all ages and how we think we are supposed to look…
Another podcast will be led by Sheila Weller and I recommend you google both women, they are amazing and the guests they will bring to our platform are incredible.


We are not stopping there; I surf Facebook and I look for men and women like you and me who are compassionate about living a full life while creating a positive community.  Negativity will not allow us to take the next step without falling down without a hand to prop us up.
---
2/5/20
Tonight, at sundown, I will light a memorial candle in recognition of the Jewish date that my father died since the Jewish calendar does not coincide (accurately) with the Georgian calendar. Although my dad died on my February 3, 2014 (my 20th wedding anniversary), the Jewish calendar this year is a couple of days off; however, sometimes it can be weeks different. We like the candle at night because once again, the Jewish calendar rhythm is with the setting sun, so the day begins as dusk turns into night.
My Pop's was very influential in my life; to me, he was a giant, although, in actuality, he was only 5ft 11inches in his stocking feet, to me he was a giant of a man. My dad, like my brother's loved words and he, wrote prose, and so much more if he had lived longer, I think he would have become a blogger. Friends, family, and his loving bride, my mom, DVasha received his written words not only for special occasions but just because he wanted to let her know how cherished she was. Despite his beautiful writing and setting my mom on a pedestal, my mother was an even and fierce partner in life and death.
This is the third year that I am feeling like an orphan with both my parents gone, and yet I sense they are with me on this journey of life experiences. The path that I chose to travel is not one that either my mother or father would have selected for me, and when they found out I was wasting their college tuition on communication classes instead of teaching, they cut me off. In the late 60s and early 70s, who would have believed there would be women in the media.
Today I am shouting out to my Pop's that I am making it and loving each word I speak with distinction. I have taken this road to fulfill my dreams and prove to myself; I, too, can write and orate my words. Dad's prose may be known as, "Words by Harmon." Mine are a combination of yours, mine and ours!
---
Momma and Pops
February 3 has many meanings for me ….
Until 1984, February 3 was the day before my cousin Gloria's birthday, and one month and one day before mine. Gloria was very special to me as she so much more than a cousin to me she was a big sister, friend, mentor, and the beautiful person I wanted to grow up to be. However, since 1984 the day itself has taken on more meaning.
February 3, 1984, Richard and I, and two friends Debbie and Dave Meredith, stood in Rabbi Eisenberg's study and got married. On that day, we weren't sure how long our marriage would last. We were due in Custody Court on the 7th, we were 'fighting' to retain custody of my oldest son. Both my attorney and psychologist felt it was best that Rich and I walk into the court proceedings, legally married. (We had been planning on getting married, but I personally wanted the custody issue behind us, win or lose before I said "I Do" again.) We kept this information secret until my attorney produced the marriage license to the judge. And although we won this court case, it was bitter-sweet as we both had wanted to wait and as do it right! (We did it once again on July 15 of that same year, and now we celebrate twice.)
My momma with her fatherJump ahead 20 years on our wedding anniversary. My father, MY POPS, who had struggled most of my life with Angina, and other health issues, passed away on this same day, February 3, 2004. This day surely will not be forgotten because for the last severely weeks of Pops life while in Hospice Care, my mom and his nurse would have dad call us daily (he phoned all of his children individual,) we never said goodby we just shared our lives.
Today it is 16 years later, and I think of my Pops daily, and on this 36th Wedding Anniversary with my partner, my husband Rich, we will celebrate Pop's life, our lives, and the love we have. Again, February is bitter-sweet because my beloved cousin Gloria celebrates her birthday in the heavens above. Not only is she missed by me, her family, friends, and those who were slightly acquainted, she left us memories of that signify love!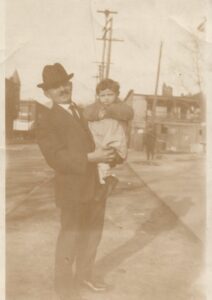 This February 29, 2020, was the one day my mom wanted to live for her 100th birthday. On her 95th birthday with family and friends surrounding her she proclaimed her wish to live to this momentous day. Why you may ask? She knew that when you turned 100 years-old both the President of the United States and Willard Scott would acknowledge her. However, in the spring of 2016, she pledged herself to Hilary Clinton or anyone who would beat our current President. She lived long enough that year to vote absentee and to have my brother Joel, and I promise that "HE" would not be voted in. However, on October 11, 2016, momma was too tired and left us to be with my Pops.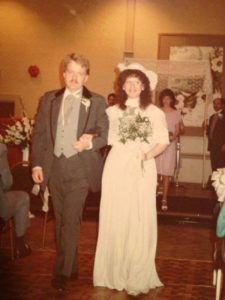 Today is a day of celebration and love and remembering those who shared in our 1st wedding and who supported us to have wedding #2. I will tell you we are not traditionalists celebrating with flowers, champagne, or expensive restaurant meals. Each year we promise to renew our relationship for another year even though marriage is not perfect, and love is like a rollercoaster; spending our time together is most essential and fulfills us.
Rich and I would not be together if not for Helene and Lanny Light – we met at their wedding, and the rest is history!
---
Have you ever responded to an email, a test, IM, or even voice mail and afterward heard the tone of voice and said, "What the F— did I just do? Well, folks, it has happened to me and specifically this morning. My dear friend Amy Ferris sent me a compelling message, and I responded in such a flat – bitchy -tone it was not until her response that I heard what I WROTE and knew not only did I have to apologize to Amy, but all of her friends who love her as much as I do. Ok, so I have been under stress both physically and emotionally, I know better to respond immediately but I did without thinking of my words and how they may be read. No, I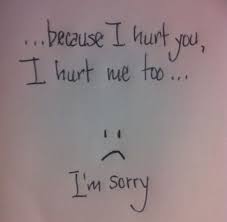 didn't use vulgarity or necessarily saying mean, but I sure think I sent a Mean Girl reply – and not my intention.
So, it only takes a moment to pause before replying, or if you need more, take it to get it right/write. I made a mistake, a huge one, and I cannot say I am sorry enough! Please send hugs to Amy Ferris!
---
T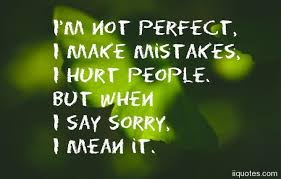 o my Family, Friends, and Business Colleagues:
This is an open letter of apology and explanation. Right before the new year, I developed cold/allergy symptoms. I nursed them for a week until I could not handle the side-affects, which weren't indeed side-affects but the beginning stages of pneumonia. After a doctor's appointment and instructions on how to nip this in the ASS, I began a ten-day regimen of antibiotics. However, I have been struggling to find that equilibrium that would indicate, I am healthy again, or this is my new normal. This weekend I got ill again and assumed it was just a migraine, but migraine then felt like sinus, sinus like pneumonia, and pneumonia-like the flu. Yesterday was my worst day with fever and all – but rest, liquids, and Tylenol kicked it out of me, and I awoke this morning feeling like Karen, THAT's Me!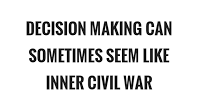 My personal coach and newclevelandradio.net's podcast, Candace Pollock, The Intentionality Gurus, has provided me with the insight of mindfulness, specifically when it comes to both emotional and physical symptoms. Since December, I have allowed myself the opportunity to feel the pain and discomfort so I could make some decisions. One of those decisions was to give me the time to heal. You may have been the results of one of those decisions when I either didn't answer a call, respond to an email, or forgot an appointment. That is not the person I choose to be, except I had to make those choices while finding my path to health again.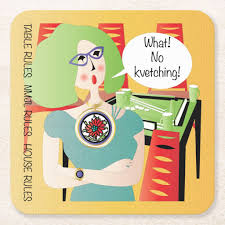 Also, I am not complaining or kvetching as my mother would have defined my last thirty days. No, I did not sit around and moan and groan, in fact when I was moaning and groaning, (my heavy breathing) while in the middle of doing a task that I should have asked for assistance and didn't. I was trying to prove to myself that I could do it, and in some ways, I am glad I did. However, there are times that we should take the opportunity to ask for help!
So today I want to share I think I am finally recovering from this nasty viral infection and I hope to be back in the saddle 100% by next week. However, as many of you know, I am still facing knee treatment since the gel injections for the meniscus tear, and arthritic joints did not provide the benefits of healing. I will keep you updated, but nothing is going to keep me down.
Happy Tuesday, one and all, make the most of your day and tell your family, friends, and colleagues how much you love them.
I love you all!
---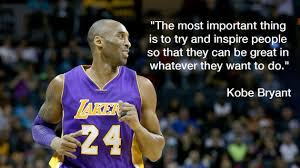 Kobe Bryant – We Must Not Lose
Whether you are a Basketball Fan or followed the Lakers, the news of Kobe Bryant and his daughter being killed today in a helicopter crash is devastating. It hurts for many as he was majestic as a player and known to be one of the human stars. Just last night, LeBron James surpassed Kobe's Record of on the all-time scoring list, and Kobe tweeted his congratulations. As a wife and mother, I cannot even begin, nor would I want ever have to face the news of losing not just my husband but also one of my children on the same day. The only solace I can see is that Father and Daughter were on a journey together, sharing their passion. Basketball. To the other three that perished today, the pilot and one of G. G's teammates and their parent, we all must send prayers of healing and understanding why such a tragedy occurred.
When my son Alex learned of this tragedy (my sports guru), he convulsively cried, repeating, WHY, WHY, WHY? Why Kobe? He is one of the good guys. Alex is not a little child, but watching my grown son feel so depleted made me feel helpless. I need to believe there is a reason for everything, but we may never know or understand it. (We may choose not to know or understand either.)
Every day someone dies, another is born, some have developed Cancer or another devastating disease; and, yet another goes into remission and is cured. We are mortals, and even with all the science and research that is performed each day, this is the journey of life. It will not heal the hurt many are feeling at this moment in time. For others, it may be another confusing aspect of life and death to be accepted for what it is. We each will take our next steps together; some will go straight others to the right and yet others to the left. We will breathe in and out; we must if we want to go on living.
Hopefully, we will take the short life of Kobe, and those on the helicopter that lost their lives today and pledge to be caring and compassionate individuals as he demonstrated to us that he was.
May they all Rest In Peace and may his family find the strength from their loving memories to continue in his name.
---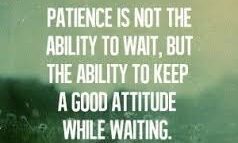 My poor family and friends, I'm not a real patient person.  I was brought up by parents that taught me to be ahead of the timeline, procrastinating was not an option.  Everything was prioritized as most important so before the term multi-tasking became a usable term, we all multi-tasked.  Although I have worked on slowing down and appreciate the sunshine, smiles, laughter, and solitude, I still jump in with two feet and my whole body is encompassed in the task(s).  Time is very definitive in my life while many others often don't even know what day of the week it is let alone what the time of day is.  For me, if it's not on my calendar and laid out in bits and pieces, my routine becomes hazardous and that will reflect on how I respond to my responsibilities.  So I Have Been A DO IT NOW PERSON!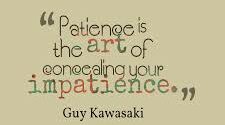 I am working on patience with myself and others and I am getting better, but I sometimes imposed my standards on others and that is not fair.  However, what I think is fair is for individuals to be open about their expectations and using a word from yesterday, collaborate on how your differences can be utilized in a successful manner.  Without communication we make assumptions and we all know what is said about assuming.  I have no intention of making an ASS out of U and Me!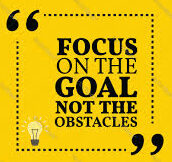 Today I am going to focus on being mindful which will slow me down me step one to being patient with myself and others.
Mindfulness will allow me to observe before reacting and when I do react, I will do so with true intentions, not expectations that often lead to frustration.
My decision making will be thoughtful and not reactive, calming my anxiety and that of others.
This is not an overnight change, it will take time and practice, but it is my word to a healthier tomorrow, PATIENCE.
---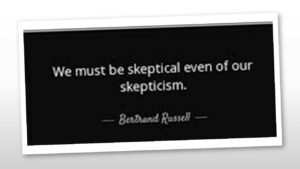 My word for the day is S K E P T I C A L
Being skeptical is not a negative word, it is a positive term.  To be skeptical means you are not easily convinced, you may have doubts and reservations.  We can agree to work together even when we don't agree.  It is not about compromise it is about collaboration. Let me give a very personal example.  I like a well-maintained home, I contribute to cleaning and organizing 85% of our house.  My husband and son collaborate with me, we work together to keep all common areas neat, clean and maintained.  My son's room is kept in the manner in which he is most comfortable, and occasionally I may enter the room to tidying it up to my specifications, but within his comfort zone.  My husband's home office has been taken over by the studio and newclevelandradio work site.  Since my husband is a collector of things this room is not designed in my image but we work together to make the studio copasetic.
I am skeptical when it comes to believing that my family members like living in chaos, what I have accepted is that it is difficult for them not create this environment and it makes them who they are.  However, we have collaborated on what works for us despite the doubts we may each have.


I am skeptical when people find it imperative to say, "it's my way or the highway!"  We all have opinions and those thoughts and ideas are necessary for us to learn and grow and enrich our lives.  Why does someone believe they are Right when others are Wrong?  Isn't time to all skepticism bring us together to agree to disagree?
---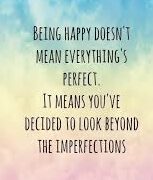 My Word for the Day is Content!
What does content mean to you? For me, it is more than just being satisfied. I am happy and accepting of where I am today. This journey in life is not always satisfying, causing discontentment at times, but the moments of contentment are to be cherished and remembered no matter how big or small they may be. Memories can take us down a path that either brightens our smile or creates a frown of sadness on our lips. Both are necessary for us to find true happiness.
Happiness does not mean you are 100% perfect in your thoughts and feelings; however, it can lead you to that comfortable hug with or without human touch. We have the power to create that internal process that induces satisfaction.

Not everyone can get to this "destination" without taking a step in the direction. To make that first step, we must want to find that inner peace that ignites our endorphins with pleasant feelings leading to that sense of contentment. Please do not say it's impossible because the word impossible really means I'M POSSIBLE. When you repeat that word in this manner, "I'm Possible," then, and only then will you find your inner peace, which will allow you to be content.
---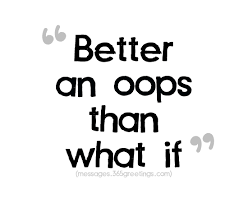 MY Word for the Day DOIT
My DO IT List
Wake up with my husband at 5 am and help him prepare for his day at work
Emails with potential podcasters
Extra today – remove tarnish from silverware – it's overdue
Shower and Dress for the Day
Take a 5 – 10-minute break
Work on JFTSOI.com website
Write Blog for newclevelandradio.net
Podcast with Hilarities – comedian Mike Vecchione
Post and social media podcast
Run personal errands
Take a 5 -10-minute break
Call to potential podcaster
Prepare information for What in the World with Paul Seaburn
2 -4 record two sessions with new podcaster PaulSaul
Post and social media podcast
Break
6:30 podcast with Katie the Carlady and her guest
Post and social media podcast
Candace Pollock, https://www.spreaker.com/show/the-intentionality-gurus-candace-2018-20, recommended an exercise for me as well as those listening to the podcasts that making a To-Do List allows us to focus on what is necessary for us to complete in a time frame and feel accomplished.  Although my list for today is only eighteen items, I know I will add more as the day progresses because nothing in life is consistent, there is always that little something that appears as a must-do, or I want to do, or should I do.
My word for today is actually two words, a phrase, "Do It!)  It refers to any task you want to achieve, including rest, play, and work. Although I may have appointments on my calendar for today does not mean that is all that is planned there is always something else.  Take for example yesterday, I had a meeting at 3 pm at Panera and a scheduled podcast back here in the studio at 5 pm.  In order to achieve those to items sufficiently, I added in purchase take-out dinner at Panera to give me the time I needed to complete my day.  However, a glitch in my system, changed the take-out menu I brought home to going out to east when my workload was completed at 7 pm.  Although a much-needed dinner out, it changed my To-Do List, and that is something I have to learn how to embrace.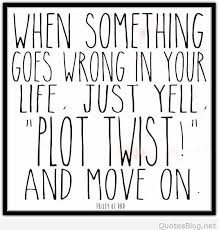 I have shared over the years of writing and podcasting I am a do it now person, but I am learning to take the do it now and tune it down to do it (when).  Last night I put the takeout food in the fridge, went out to dinner, and tonight last night's menu will be served.  The point I am trying to make if for some reason you have not read into it is the list of tasks provides me with a map just if I were on a treasure hunt.  Once completed I win the prize, the pleasure and peace of mind that I am accomplished!
---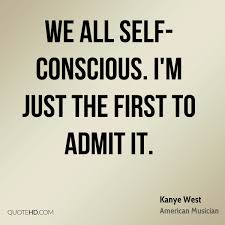 My word for the day is self-conscious but not in the negative connotation. Often when that term is used, we think of someone insecure in their own skin. In fact, for most of my life, that was a pretty good definition of me. I would never have thought I would wake up someday and look in the mirror and see my inner beauty. While striving to be a good person and making others happy, I compared myself to others and saw their beauty and my flaws. My first recollection of feeling insecure I was only ten or eleven years old, my body still growing but not as shapely as I had hoped to be as I developed into a teenager. A friend of the family who was a year older had similar body issues, and our shared pediatrician put her on diet pills and voila, she was noticed. I asked my mother if Dr. Birnbaum would do the same for me, and without hesitation, she made me an appointment. Well, the miracle pill did not turn me into the svelte young woman I wanted to be as I stumbled into years of feeling less than others. Without much more detail, I will say my negative internal talk started at an early age and continued well in my adulthood.
Your mother and father, aunts, uncles, and cousins may tell you, you are pretty. However, you may interpret those words with a "but" at the end. Growing up in the 50s and 60s, there were so many "beautiful" role models, and yet I allowed myself to compare my hair to theirs, my eyes, lips, and all parts external, including my clothing and makeup. Sadly, I felt that I was falling short and not by a little but a lot.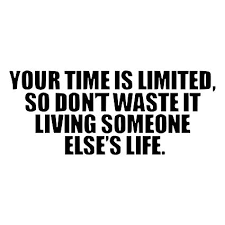 I realized how much time I wasted feeling less desirable, and this became paramount in my life this week. I may have mentioned that I have started back on Facebook Live to share my word of the day and fulfill my growth and maturity. Selfishly I am doing this for me to focus on the good; however, if it helps one person in addition to myself, I have added value to this world. I would love to see children growing up with a positive sense of self.
When I dressed and showered on Monday and applied my makeup, I felt good about me. However, a cousin who watched the video suggested that I change the color of lipstick, her opinion was it was not becoming. I took her suggestion, why not, and used a brighter, darker hue yesterday. From the moment I applied it, I felt uncomfortable but chose to step out of my comfort zone. After recording my Facebook live, I thought about wiping off the lipstick, but I didn't. Writing about this and discussing it on FB live, a very good friend started sending me websites that might help me adapt new makeup technics. I had opened myself up to people offering advice, and I realized that this was said and submitted in kindness.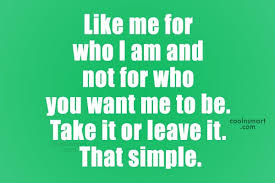 However, the bottom line is I may apply some changes, and I may not because I am pleased with who I am. I am turning the word self-conscious into a positive term to mean I am conscious of myself.
Accept me for who I am!
---
Forgiveness is essential if we are going to create a community of peace and awareness. I once was a grudge holder, and all that did for me is make me sad, anxious, and depressed. I typically held in those unforgiving feelings until I needed to bring them out and attempt to prove I was right, and someone else was wrong. The problem with that was those thoughts festered deep inside of me and changed in color, texture, and meaning. When I spewed them back out, it was like I was talking in tongues, and not only did I not understand my anger, it created deep wounds where it should have been a calming touch.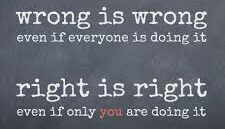 Forgiveness is not a matter of right or wrong, it identifies that you/me are willing to agree to disagree while finding the common thread that brings us together. To be capable of forgiveness, we must accept our personal faults and values. It takes strength to admit to the errors of our ways, but it can bring a calming, soothing effect from the tips of our toes to the top of our heads.
Create a bond with yourself and learn to like you, and others will follow.
---

My word for the day is cognizant. I chose it based on a conversation my brother Gary, and I had during the recording of his podcast. Being aware of your surroundings is essential; watching where you make your next step may stop you from walking in "shit." The word "shit" as a noun means feces or do-do. It also is a term for a mean and useless person. Keeping our eyes open and looking in all directions can provide us with a broader range of opportunities.
When we are open to new ideas and experiences, our world expands. Life is no longer one-sided; it is dimensional. Having dimensions in our lives provides us depth and additional substance broadening our abilities and providing us the tools to the person we want to be.
It has taken me a long time some sixty-plus years to become comfortable in my own skin. It is never too late for you!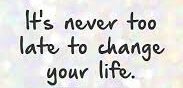 Most recently, I have met several women who have turned my sense of self around. When I was younger, I would have thought these same women were out of our league. However, there is no league! F-those clicks and ratings we put on other people for being smarter, prettier, more accomplished, etc. Beauty is skin deep; the sad part is most of us are hiding behind a mask of make-up (clothing) that we see first and make that terrible assumption of whether that person is perfect or not. To become precise, one must go through a series of mistakes. We learn from the errors we make, and often from a mistake, an invention is born.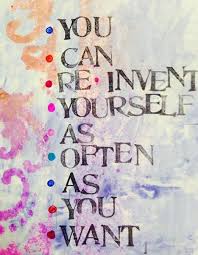 Make yourself that invention if that is what you chose.
I'm not sure why I allowed myself to live with insecurities that kept me down, but I refuse to do it anymore. Life is an adventure meant to be experienced, and experience does not depend on wealth or having a significant other. I am blessed I have my best friend as my significant other (husband). Come February 3, 2020; we will celebrate thirty-six years of marriage. The secret to that is communication, and when we are misunderstood, it is not time to give up, misunderstanding is the opportunity to get it right.
I 'm determined to get it right!
---
Saturday, January 11, 2020
When even the simplest changes in our lives occur, it can throw us off track or even worst feeling unbalanced. However, nothing stays the same. You may believe your lifestyle is routine and monotonous, no two days are exactly alike. Sometimes we need to heighten our awareness to notice the nuances that make living unique.
For a little over a year and a quarter, I was holding down a part-time weekend IT Rep assignment. In addition to the weekend hours, I spent an hour plus each week training and re-training myself on technologies that would assist me in being the best (or better) at my job. In addition to the work itself, I enjoyed the interaction with the consumers. Even the customers that may have been rude or refused to accept my knowledge since "I was only a woman." The millennial staff at the store kept me feeling young as they received me as one of their peers. You can learn a lot from young people, even things you wished you knew nothing about! (LOL)
This is the second weekend I'm not working, and I am feeling lost. I had a routine of sorts, and now I am trying to fill the void. I am not trying to make things happen, in fact, thanks to Candace Pollock, The Intentionality Gurus, https://www.spreaker.com/show/the-intentionality-gurus-candace-2018-20, I have been coached and guided. The guidance leads me to think now before I leap and to be aware of the change and embrace it, even if it hurts. Once we become more mindful of who we are and what we want, then and only then can we make the best choices. If we are not cognizant and sense those feelings from the inside out, we may not fulfill our needs (and wants.)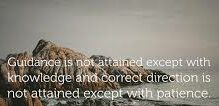 Requirements are a necessity like nourishment and safety. However, for most humans, that is not enough as we can dream and create visions of what we want. We may wish to live in a Mansion, but we may only need a one-bedroom home. It is our dreams, and the focus to make those dreams reality is what may take us from that one-bedroom home to a larger home getting us closer to what we want. Each step forward is a success, but only if it genuinely makes you happy if you are not satisfied, it may be time to reevaluate and seek a more intimate awareness. Mindfulness!
To be mindful is to pay attention to our thoughts. There is no right or wrong (except in the case of hurting another or breaking the law.) Even if the next task you approach is difficult, and you cannot complete it on your own, it is OK to ask for guidance or assistance. Accepting the fact that no one is perfect at all things is allowing yourself to receive yourself for what you know and what you don't.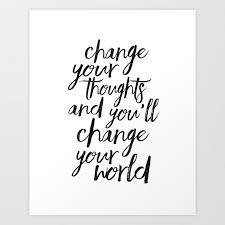 If you are like me, you may have grown-up learning you needed to get perfect or near-perfect scores on your tests in school. For many like myself, this fear of not being excellent created average or below-average scores for me. The stress of having to have the correct answers somehow caused me to lack confidence, and all I remember from my younger school days is the phrase, YOU ARE WRONG! Sadly, I was not taught how to turn a negative into a positive, and I did a lot of downhill spiraling. However, it's never too late to turn that around, and I have. I found my niche being mindful even before it was something discussed. I learned to reach for the happy moments and the things that shine happiness upon me.
So, despite the changes I have experienced most recently, I am looking through open eyes and turned up hearing aids for the next idea that leads me down yet another path in this journey called life.

---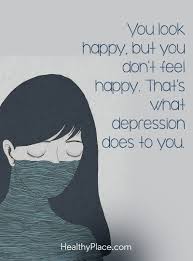 Wednesday, 8 January 2020
This morning I am taking a few minutes to reflect, and I hope you will indulge me.
In 2012 I took a lateral promotion at the college where I was working. I move from one campus to another with the hopes and beliefs that this was my stepping-stone. However, I sensed from the first day I settled into my new office that a change of scenery may not have been the answer. From day one, I struggled to fit in, and I worked harder each day. I took on my tasks plus those of others, believing that this would prove that I was indispensable. Today I can look back and, with hindsight, realize this was a huge mistake. Within months I developed anxiety that I had never experienced before. Getting on the highway to drive to work took continuous self-talk that I was OK while my heart pounded as I visualized myself dying in an accident, not my fault! My direct manager at the time was a previous co-worker of mine who was almost a third of my age, and she treated me as if I was a child, at least that was my perception. Without TMI, there was no way I could explain to her or others what I was going through. I wasn't sure I knew myself. I continued to demand more of myself and put those expectations on others, and this led to my illness, in name, DEPRESSION.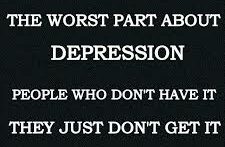 In February of 2014, I broke down. I was pathetic; I could not look at myself in the mirror. I could not go back into an environment that was toxic to me. It doesn't matter if I made it toxic or the expectations of others for me created this situation, but I knew I needed a change. I wasn't afraid to admit my weakness and get help from a doctor and create a lifestyle change with my family. I knew if I didn't do this, I would die a prolonged anxious death going more in-depth into depression. I put myself in the hands of health professionals, and I went through a series of them until I found myself, and I have chosen to stay in their care to remain mentally healthy. Finding the right medical team to work with is essential. I knew the journey was mine, and although I needed guidance, I had to take the lead with their helping hands.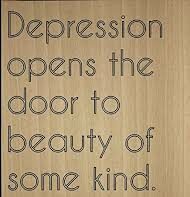 I will always be in recovery like any addiction, anxiety, and depression are mine. When I try to prove myself, I work so hard to be YOU that I leave ME behind, and I develop anger, which leads to depression. Since I have lived the majority of life in this manner, it felt natural even though it hurt and made me cry inside and out. I was a crier, today…not so much. Sappy movies bring me to tears, and real loss and change make me cry, but I don't walk around with a black cloud over my head anymore. I look for the sun shining in the background, and I allow it to creep into my brain and visualize the inner beauty in all that surrounds me.
I have chosen to share this today as we will be beginning a new podcast series, "Sherapy," and I will be the first patient/client to go through this session. I am excited because I know I am going to learn so much more about myself as I peel back the layers of the onion. Since 2014 I have come along way — that bleak February. I thought I was lost forever. When asked what I wanted to do going forward, I felt I had no other solution than to return to the college where I was working. The more I thought about that; I would decline in my recovery. However, trying to reinvent your self at the age of 63 initially felt impossible until my son reminded me, I was still only 39, I was just going to celebrate the 25th anniversary of my 39th year.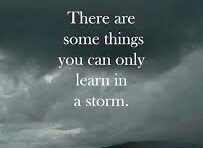 With my newly earned college degree and graduate studies in Communications, I turned to blogging and from blogging podcasting. I recreated myself to the person I could admire. This new Karen was not afraid to make mistakes; she was going to learn from them as they came along. This was when I knew I was healing, but to remain healthy, I must be open, share, and express myself. When I look in the mirror today, I see a warrior or, as Amy Ferris calls women like me, a Shero!
---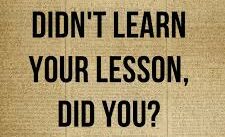 January 7, 2020, It was almost Pneumonia and because of that – we did not roll out our new shows yesterday, January 6th!  The Fing Cold was much more and I was hoping and praying it wasn't but a trip to the doctor was what I needed to knock some sense into me.  Do not take a cold or flu lightly as it can turn deadly.  If I had waited an extra day or two I would be in the hospital with Pneumonia.  However, 2 days on antibiotics and I am almost back to normal, however, I am working at a slower pace.  This was a glaring reminder to me that I must take care of me.  My family tries but when you have two men in your life and they have been catered to, to a degree or more, they often do not see beyond the tip of their noses.  They love me and mean well, but they often believe that if they just leave me alone, I will get better!  (Didn't they even notice the laundry was cared for, and the dishwasher run and dishes put away, along with make my own meals?)  Ok, it's my own DAMN fault and when I begin "Sherapy" with Sherry Amatenstein on her podcast we will address the issue.  I also will discuss this subject with Candace Pollock on "The Intentionality Gurus," between therapy and personal coaching I will get this down!
---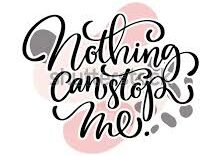 January 4, 2020, No Fing Cold will Stop Me
Well here it is the first weekend of the new year; a new decade and I am fighting a cold.  My husband had this not so wonderful virus that he passed off to me, he was sick over Christmas and into New Years and I've been brewing for a couple of days.  I can only hope that this runs its course quickly as I refuse to feel so DAM Fing Crappy!
Monday, January 6th we begin to roll out some new shows.  The first is Sherapy an online podcast therapy session.  Our host Sherry Amatemstein  (https://newclevelandradio.net/sherapy-real-therapy-with-sherry-amatenstein-3/) will seek out individuals like myself that want to work through issues, sharing their stories and her guidance over a series of live recorded podcasts.  Individuals may remain anonymous or be an open book as I have offered to do.  I am excited to participate in this podcast venture and watch it grow for Sherry and those who join us along the journey of introspection.
Also on the 6th, I will reintroduce you to Michael Gershe, the founder of The Magic Of Life Foundation and author of 'The Magic of Life: A Son's Story of Hope after Tragedy, Grief and a Speedo '  Michael and I will explore not only his life but the impact he has made on others and we will invite those he has touched to participate in this monthly podcast.  Make sure you have a box of tissue handy, but also note Michael does stand-up comedy so he will also make you laugh.  Michael participates in the "Don't forget to laugh" Comedy series that is part of Heart Mojo with Melinda Smith.
Speaking of Melinda, she will begin our 2020 season with Heart Mojo and her guest, Kelli M Davis.  Kelli is a Metastatic Breast Cancer Survivor.  Melinda will share Kelli's journey with me and you as we grow the Heart Mojo Podcast now bi-weekly.  Also, look for a second podcast Melinda and I will be hosting together, "Are You Ready For The Future?"
On Thursday of last week, Carlady Talk with Katie the Carlady changed her podcast name from Coffee and Cars with Katie the Carlady.  Since most people identify Katie as the Carlady we are leading off with that.  I am so proud of Katie for taking the next step to grow this program as she has so many wonderful connections that will help us all become better educated in purchasing, leasing, or renting a car.  We all need to get from point A to B and if you live in a city like Cleveland, Ohio public transportation is not the best solution.  So when you need a car or must maintain your vehicle, or finance it and get the best insurance coverage for your needs, this is a podcast that will empower you! https://www.spreaker.com/show/carlady-talk-with-katie-the-car-lady
This is just the beginning as What in the World with Paul Seaburn (https://www.spreaker.com/show/what-in-the-world-with-paul-seaburn_1) returns on Tuesday, January 7th and we will be broadcasting from the newclevelandradio.net studios.  We have some big plans for this show, and we are looking for sponsors.  We are very lucky to have Paul with us as he has been in the comedy business for eons, and he once was a staff writer for Jay Leno, as well as other fine comics.  Please contact me for more information newclevelandradio@gmail.com
---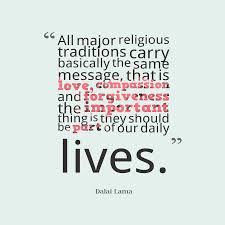 January 1, 2020 TRADITIONS
Just as New Year's Eve is celebrated by tradition for many, so is January 1st, New Year's Day. When I met my husband in the early 80s, he informed me that it was good luck to eat pork and sauerkraut on the 1st day of the year. Although I didn't question him out loud, I wondered, even to this day, what happens to those individuals for religious or dietary restrictions do not eat pork? Ok, so it was his family's tradition, and my family didn't have a special meal, dance or ritual on this day, except to watch FOOTBALL, like the U of Michigan, as I am today. Since I don't keep a kosher home and I enjoy the taste of pork, I use his mother's recipe, and I make a pork tenderloin and sauerkraut bake with a roux (pronounced "roo,") sauce.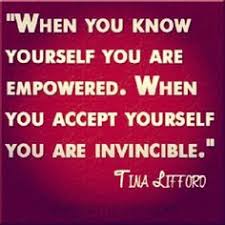 What I do for my family today I do because I want to, not because I must. I have spent too many years doing what I thought I had to do to please others, so in return, they would like me. However, that did not work well for me as I spent much of my life resenting others as I attempted to make them smile while inside, I was filling up with tears. Recently I shared with Sherry Amatenstein, of Sherapy, that I was known as a cry baby in my family. It is only through self-reflection that I now realize those tears I shed were the identification of myself. I wanted to be the person everyone liked, and yet I didn't like myself. I tried so hard to be someone I wasn't that I caused my emotional havoc. Since I now recognize this about myself, I am looking forward to the first session of Sherapy on Monday, January 6th, when I openly participate in a therapy session via podcast. Future participants in this podcast may share their stories with Sherry anonymously. I have chosen to be an open book because I want to face my issues and not hide behind the truth. I like myself now, and I am anxiously looking forward to where this journey will take me. If I can assist just one person with my stories, I will have made the right choice.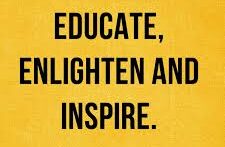 My wish for you is that 2020 leads you to find your truths and happiness. Know that each day will not be perfect, and sometimes you will smile, as well as shed some tears. You will not agree with all you hear, but you will be aware of the differences and accept others as you want them to acknowledge you as well. This can be a year that brings us peace and happiness even with the imperfections and flaws that will accompany it. It is up to us make our heart swell with sunshine whether we keep the flames of a tradition burning or ignite new ones that will enlighten us all.
#enlighten
#ignite
#B-Aware